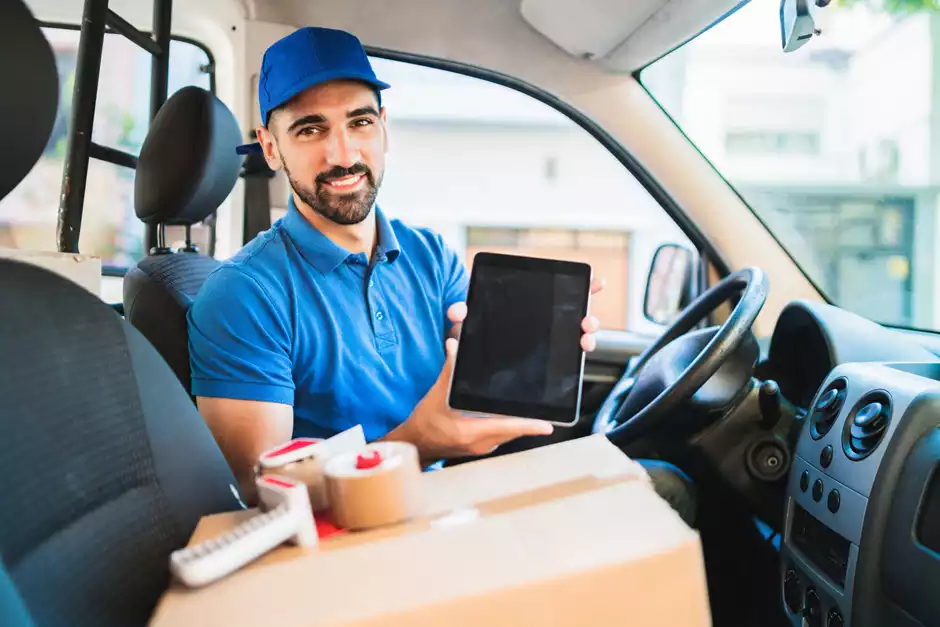 October 24, 2022
Georgia Department of Revenue Alcohol Delivery License Requirement
The recent COVID pandemic has caused huge changes in the home delivery business. People have been able to order things online before, but now grocery stores and fast food chains have gotten in on the profits. In particular, online alcohol sales more than quadrupled between 2019 and 2021.

However, the availability of online alcohol orders brings up the issue of who can deliver them. In certain states, like Georgia, you need a license to deliver alcohol.

Here's everything you need to know about the Georgia Alcohol Delivery License and how to get one.
What is a Georgia Alcohol Delivery License?
During the latest pandemic, there was a big emphasis on staying home and avoiding other people. This helped to limit the spread of the virus, which was highly contagious. However, people still needed food and drinks even if they couldn't physically go to the grocery store.
As at-home deliveries rose in popularity, so did drinking at home. The Georgia alcohol delivery license came about partly due to the growing demand for alcohol deliveries.
The new Georgia alcohol license allows certain stores to deliver alcoholic beverages. This includes grocers, restaurants, and bars with the appropriate license. They can also hire a licensed third-party service or employee to deliver for them.
There are certain requirements in regard to who can obtain the license, what businesses can deliver alcohol, and the type of alcohol they can deliver.
Georgia Alcohol Delivery Driver Requirements
All delivery drivers must meet certain requirements before they are eligible for the Georgia alcohol delivery license.
First of all, they must be 21 years or older in correlation with the country's minimum drinking and serving age. They must have a valid Georgia driver's license.
The driver needs to complete a delivery training course approved but the Department of Revenue. This includes passing an examination upon completion.
An alcohol delivery driver needs to agree to a criminal background investigation covering the past 12 months. They cannot have any convictions related to driving, sexual offenses, or felonies committed with a motor vehicle. A potential licensee should also not exist on the National Sex Offender Registry database.
Once they have obtained their certificate, it must remain in their vehicle. They should keep it alongside the retail licensee's employment contract. In addition, delivery drivers cannot receive compensation for the delivery of alcoholic beverages.
Which Businesses Can Deliver Alcohol?
Any licensed alcohol retailer can deliver unopened alcoholic beverages. However, they must be sealed in their original container. Mixed drinks are not allowed unless they're pre-made by a manufacturer and sealed.
Grocery stores and convenience stores may deliver beer and wine. Retail packages stores can deliver beer, wine, and distilled spirits. Restaurants and bars are limited to delivering beer and wine, even though they may deal in a wider variety of alcoholic beverages.
Retailer stores that deliver alcoholic beverages must do so on the same day they are purchased. Payments are processed before the delivery is sent out, and third-party vendors are prohibited from up-charging the prices.
Additionally, licensees are responsible for the actions of third-party services and employees. Any violation could result in up to a $500 fine, the suspension of alcohol deliveries, and criminal penalties.
Some of the only businesses exempt from delivering alcohol are breweries and distilleries. This is partly due to the split of the alcohol industry into manufacturing, distribution, and retail.
Georgia Alcohol License Limitations
In early August of 2020, Georgia Governor Brian Kemp signed the alcohol delivery bill allowing the home delivery of beer, wine, and liquor. It has since become a law in 2021. The new law requires a delivery driver of 21 years or older with the proper alcohol delivery license to make the deliveries.
Although Georgia laws have opened up the sale and delivery of alcohol, it's on a case by case basis. Some municipalities can opt-out of the delivery legislation. Other areas have allowed the order of alcohol since the beginning of the pandemic, before the bill was introduced.
Additionally, breweries and distilleries cannot deliver alcoholic beverages. The law only applies to retailers and not manufacturers. A distillery would need to sell their product through a third-party such as a bar or liquor store.
How to Acquire a Georgia Alcohol License
First of all, you need to meet the minimum legal requirements before you can pursue training. That includes:
A delivery driver of legal age
Legal sales and delivery of alcoholic beverages
Customer verification
Criteria for refusing a delivery
Next, you or your employees must go through an alcohol delivery training course to receive your certification. Whatever course you sign up for needs approval by the Department of Revenue. Once an organization has been approved, they can give out certificates upon completion.
In most cases, the course can be completed online. It should focus on the skills and techniques required to recognize criteria for refusing a delivery. This may include identifying intoxicated or underaged individuals.
You should also learn how to avoid different violations and penalties. For example, you cannot legally deliver alcohol to schools or college campuses. Prisons and other correctional facilities are also not allowed to receive deliveries.
Training certification is valid for up to two years. Delivery drivers must retake the training course to renew their certification.
Get Licensed Online
The Georgia alcohol delivery license is the only way you can ship out alcohol in the state. Even though your drivers won't open or drink any of the alcohol they take out of your store, they still need it to operate legally. Lucky for you, it's very easy to get your license online.
A+ Server Education offers online training courses and certification for both delivery drivers and sellers. It's self-paced, interactive, and mobile friendly. Contact us with any of your questions and check out our various course offerings.