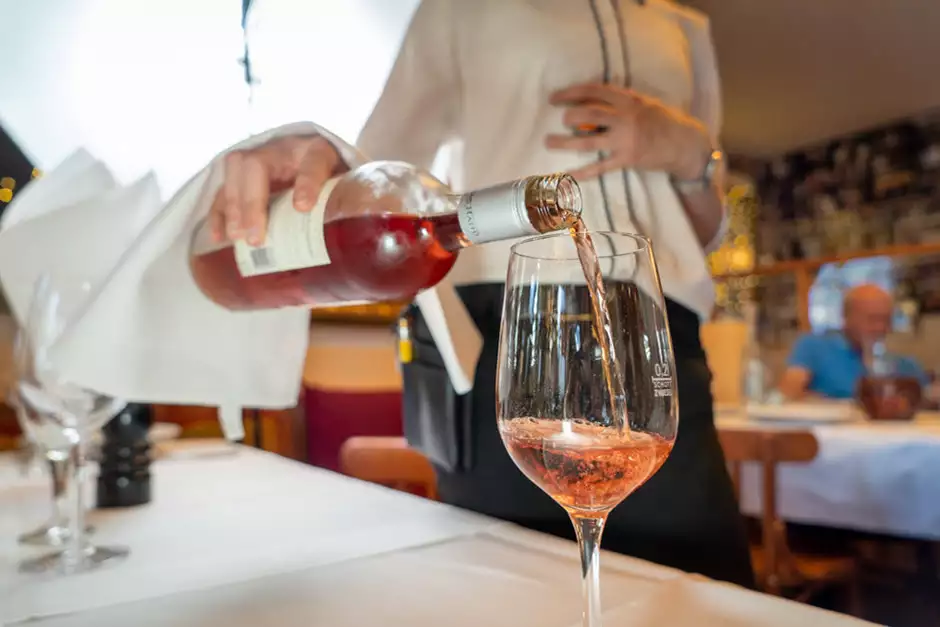 April 13, 2023
California Responsible Beverage Service (RBS) Training Online
Why is California Responsible Beverage Service RBS Training Crucial for Servers Responsible Beverage Service? California Responsible Beverage Service RBS is a make-or-break requirement when serving alcohol in restaurants and bars. RBS training should be a top priority for servers and restaurant owners alike. RBS keep customers safe if they decide to consume alcohol. Without high-quality […]
Why is California Responsible Beverage Service RBS Training Crucial for Servers Responsible Beverage Service?
California Responsible Beverage Service RBS is a make-or-break requirement when serving alcohol in restaurants and bars. RBS training should be a top priority for servers and restaurant owners alike. RBS keep customers safe if they decide to consume alcohol. Without high-quality RBS training, selling alcohol safely and responsibly is no longer possible.
Training to serve alcohol professionally is a worthwhile and exciting venture if you want to pursue a career as a server. However, given how hectic our daily schedules can get, finding the time to attend in-person responsible beverage service training (RBS) seems next to impossible for most people. If you're interested in a quality ABC alcohol certification California Responsible Beverage Service RBS course, consider taking advantage of A+ Server Education's online training options. Whether you're already a server or looking to become one soon, getting trained and certified in RBS simple with an online training environment. But what do online RBS courses entail, and is this option suitable for you?
This article will help you decide by covering everything to know about online server training and what to expect from our server California Responsible Beverage Service RBS training course. Click here to Register!
What is California Responsible Beverage Service RBS?
Responsible beverage service serves and sells alcoholic beverages with careful attention to customer safety. RBS prioritizes selling alcohol with the utmost care to ensure that all alcohol is sold safely and legally. Responsible beverage service protocol aims to achieve the following goals: Reducing underage drinking by preventing sale to minors Reducing binge drinking, Preventing drunk driving, and educating the public on alcohol-related safety and laws.
What Topics Does The RBS Training Program Cover?
RBS training covers essential topics to ensure restaurants and bars comply with state laws and serve alcohol responsibly. These programs are ideal for anyone working or planning to work in an establishment that serves alcohol, regardless of whether you're looking to become a bartender or server.
Programs help students develop essential skills to prevent issues like excessive alcohol consumption among customers and to ensure that all protocol is followed before providing alcohol to customers. For example, training typically addresses the following: Checking identification cards before serving alcohol to a customer Taking steps to prevent intoxicated patrons from driving Studying the laws surrounding drinking in a specific state to ensure that servers understand the potential liabilities and responsibilities for not adhering to liquor laws Recognizing intoxicated customers entering the establishment and how to refuse service Noticing the early signs of intoxication and excessive consumption, such as a customer having multiple drinks in rapid succession Knowing how to avoid over-serving customers Learning strategies to reduce the chances of customers consuming excessive amounts of alcohol.
What is the purpose of California's Responsible Beverage Service RBS program?
Given the importance of responsibly selling alcohol, it's integral that food and alcohol establishments get started on your California RBS training lesson as soon as possible. But what are the benefits of online RBS certification over traditional methods? Consider some of the following reasons why online training can benefit you.
Anytime, Anywhere
Taking a course and managing your daily schedule is challenging when you have to get to an in-person training location. Online RBS training is a valuable alternative to in-person training because it gives you added flexibility, meaning you can take your training course anytime, anywhere, at your convenience.
Registration As An California Responsible Beverage Service RBS Alcohol Server
To begin the RBS certification process, each potential server must register with the California Department of Alcoholic Beverage Control as an alcohol server. This includes those who may not directly serve alcohol but manage employees who do.
Go at Your Own Pace
A massive benefit of online alcohol certification courses is that you can learn at your own pace rather than struggling to follow the speed of your classmates. Practical online courses let you read, learn, and take breaks to refocus when things get confusing. This flexibility ensures that you get the most out of your learning.
Accessibility Online
RBS training courses are highly accessible. You can take the course from the comfort of your home and use multiple devices to access your lessons, including laptops, desktops, mobile phones, and tablets. If you're in the middle of a session and want to switch things up, you can easily pause your learning, switch devices, and pick up right where you left off.
Cost-Effective
Many online courses offer special discounts and offers for specific courses to ensure that servers can access affordable and comprehensive training. With these discounts, you can learn more and take your knowledge of responsibly serving alcohol to the next level.
Take The Exam To Become A Certified Alcohol Server In California
The exam must be taken within 30 days after the course is completed. The program must be retaken if the exam is not taken within 30 days of course completion. The cost of the exam is $3.00 and is non-refundable. This can be paid online through the RBS portal with most major credit or debit cards.
The minimum score required to pass the exam is 70%. Each participant has three attempts to meet this score. If not passed all three times, the course and the exam must be retaken to ensure the candidate can handle and sell alcoholic beverages competently and safely.
Instant Certification
Rather than wait for your certificate to appear in the mail with an in-person course, you can skip the waiting period. The California ABC does not issue an official certification for download. Instead, you can screenshot your RBS web portal dashboard page that states you are certified and your 3-year expiration date. A+Server Education does provide a digital download of your training course completion, so you have something for your records to show that you completed the training portion.
Not All States Follow the Same Laws
Something important to note as you approach your RBS training is that not all states follow the same liquor laws and requirements. Depending on where you live, you may be legally required to receive certification before selling alcohol to customers.
Our online alcohol training services are approved in numerous states and adhere to individual state laws for each of the following: Georgia, California, Idaho, Illinois, Kansas, Louisiana, Michigan, Montana, New York, Oklahoma, Oregon, South Carolina, Utah, Washington, and West Virginia. With our courses, you can get the best training according to state laws to ensure you're fully qualified to sell alcohol to patrons.
What We Do
Responsible beverage service training is crucial for any business looking to serve alcohol safely and ethically to patrons while ensuring all guests and employees remain safe. With comprehensive online RBS education, servers and managers can ensure that they have the knowledge and skills to serve alcohol without having to spend time in a classroom.
To guarantee that you have all the knowledge necessary to serve responsibly, you need expert educational sources like the California Responsible Beverage Service RBS training offered by A+ Server Education. A+ Server Education teaches servers and managers how to comply with state laws and treat customers respectfully. In addition, our comprehensive alcohol safety training ensures you can navigate complex situations like a pro in no time. Check out our extensive educational content or contact us today for additional support and responsible beverage service training information.