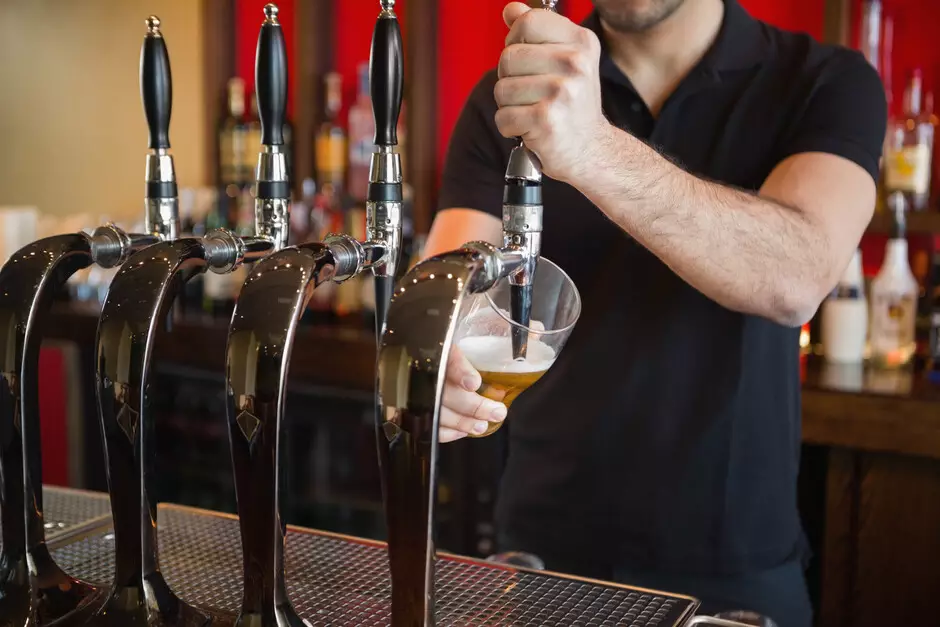 March 20, 2023
Best Top 10 Online Alcohol Server Training Courses
Best Top 10 Online Alcohol Server Training Courses. One moment you're standing behind a busy bar, serving up pints to your eager crowd of customers. The next, you hear a commotion, and suddenly there's blood on the counter and a fleet of police cars in the lot. Where did you go wrong? Serving alcohol is […]
Best Top 10 Online Alcohol Server Training Courses. One moment you're standing behind a busy bar, serving up pints to your eager crowd of customers. The next, you hear a commotion, and suddenly there's blood on the counter and a fleet of police cars in the lot. Where did you go wrong? Serving alcohol is a responsibility, and if your servers lack the appropriate training, one mistake could leave you liable for fines or liquor license revocation. Responsible beverage server training (or RBS training) can preserve the reputation of your business—or even save a life.
We've created this list of the best top 10 online alcohol server training courses. Your employees will love taking classes on their own schedules and return to work feeling confident about their serving skills.
Effective training makes every business safer, friendlier, and more professional. Read on to discover your ten best options for easy, effective, and affordable online RBS courses.
1. A+ Server Education
A+ Server education is at the top of our list, with a Google review score of 4.8/5.0. This high-quality program offers effortless, accessible online courses for prospective servers in 15 states, addressing the unique requirements of each. Reviewers rave that A+ Server Education's RBS training is affordable, making professional development possible on any budget.
They offer the entire course online, making building your professional skills from anywhere possible. That doesn't mean their standards are low. Their comprehensive alcohol training modules result from twenty-five years of experience in the hospitality industry, addressing the fundamental information servers need. Their easy online system makes it simple to manage certifications for a group. You can certify your entire staff daily if you buy courses in bulk. You can download and print a certificate of completion immediately after the course.
This company takes training seriously. They believe that a responsible beverage server has the power to save a life. This is the course to take if you genuinely want to make a difference and learn skills you can use during your next shift.
2. Serving Alcohol Inc
Serving Alcohol Inc provides several online training courses for bartenders, including an RBS course that satisfies most insurance companies. The classes are accessible and affordable and answer your most frequently asked questions.
3. LIQUORexam
LIQUORexam offers excellent online RBS training options for corporations. Their system makes it easy to distribute codes to employees across a franchise. This can help ensure that all training is consistent across locations so every server and manager is equally equipped to provide superlative service.
4. 360 Training
360 Training offers flexible online server training courses for individuals or businesses. One perk of this program is that you can complete the course entirely on a mobile device, making it extra accessible. You can also take food handler training courses from this provider, which makes it a good choice for restaurants.
5. ABC Permits
ABC Permits is a small organization owned by a husband and wife with many combined years of experience in the hospitality industry. While this option is more personal than nationwide alternatives, they only offer certification in Tennessee, Kentucky, and California. With that said, ABC can create a private portal for your business to help track employee progress, which is a nice perk.
6. ServSafe
ServSafe offers flexible options for your RBS training course and examination. This provider offers a bilingual option, so employees can take the course and exam in Spanish, if necessary. Clients appreciate the access to comprehensive training and exam preparation materials, including practice tests.
7. Responsible Training
Servers love Responsible Training's online RBS course because they can quickly complete it in a single sitting. The average student can go through the entire training in a few hours. The certificate will immediately be available in the RT online database, where you or your employees can print them.
8. Online Alcohol Class
Some states specifically require an alcohol awareness course that lasts several hours for insurance purposes. The Online Alcohol Class training meets the requirements for 8, 10, 12, 16, 20, 21, 24, or 30-hour alcohol courses (and may not take the full number of hours, saving you time and money). Regardless of which course you need, all materials are 100% online, and certificates are free upon completion.
9. RBSPermit.com
RBSPermit.com only offers certification for servers in California, but it's an excellent resource for establishments with multilingual staff. They are one of the few online programs providing English, Spanish, Cantonese, Mandarin, and Korean materials. The courses are fully-narrated and include practice materials and a practice exam.
10. SureSellNow
This mobile-friendly online course takes the average user about two hours from start to finish. It concludes with a simple, 20-question multiple-choice exam. It's an affordable option; servers only need to retest once every three years.
Best Top 10 Online Alcohol Server Training Courses
Serving alcohol is more than a gig. For responsible beverage servers, it's a responsibility. The best top 10 online alcohol server training courses above will ensure you have the knowledge you need to save a life.
We recommend that you begin your training with the best. Browse our sterling reviews for yourself to learn why our satisfied clients are raving about online courses from A Plus Server Education. We can't wait to teach you everything you need to know to bring your beverage-serving skills to the next level.