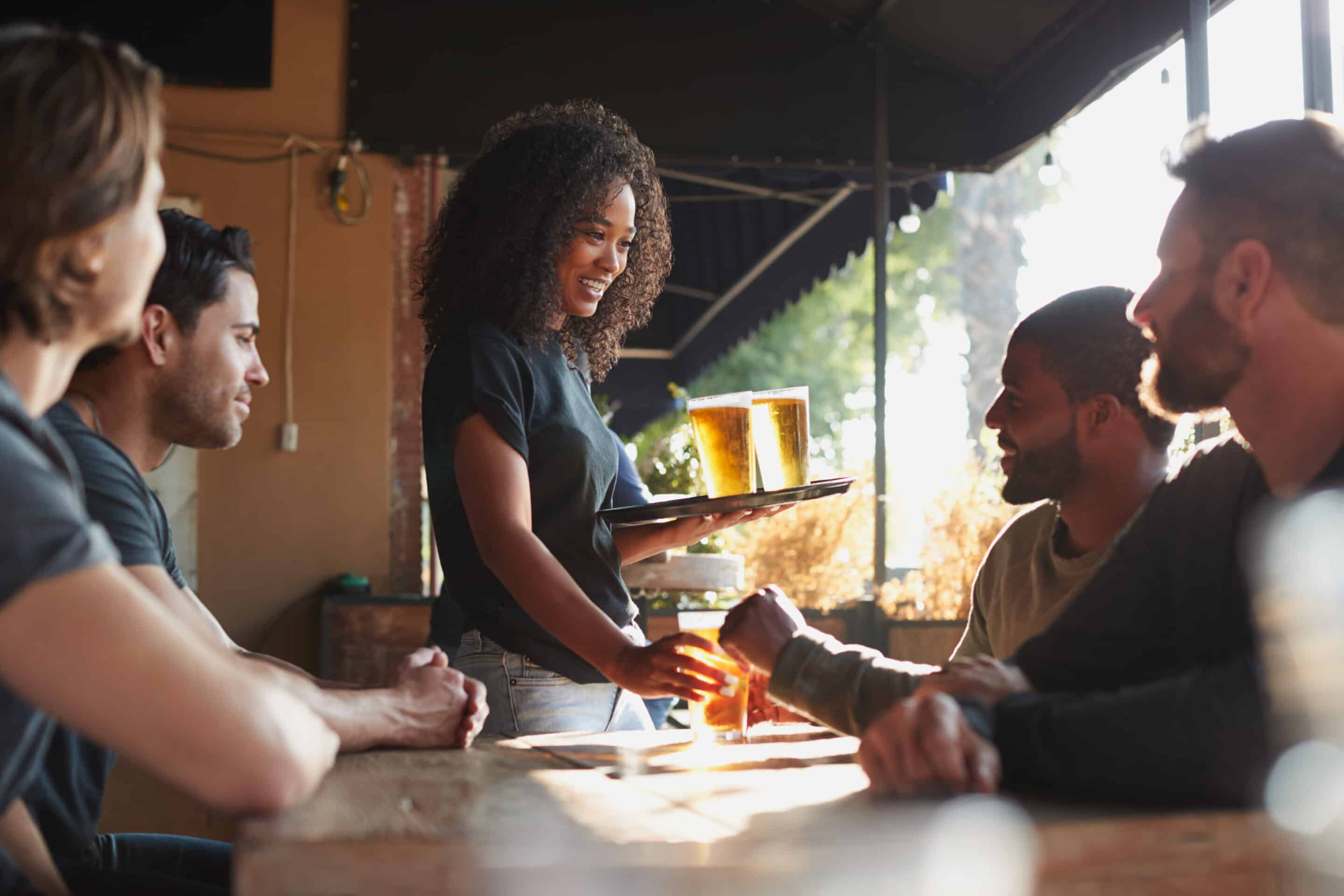 September 8, 2023
8 Things You Didn't Know About Oklahoma ABLE Server Training
To work as a bartender, server, or manager in an establishment that serves alcohol in Oklahoma, you'll need to complete an Oklahoma ABLE server training course. Taking ABLE alcohol server training is essential for your job. But where you take your class is equally important. Ensure your certification comes from a place that is certified […]
To work as a bartender, server, or manager in an establishment that serves alcohol in Oklahoma, you'll need to complete an Oklahoma ABLE server training course.
Taking ABLE alcohol server training is essential for your job. But where you take your class is equally important. Ensure your certification comes from a place that is certified by the ABLE Commission and equipped to teach you everything you need to know.
Here at A+ Server Education, we have everything you need to complete your ABLE server certification. Our ABLE certification class is state-authorized, super easy to take, and quite affordable.
Thinking about signing up for Oklahoma ABLE server training? We encourage you first to review these 8 things you probably didn't know about the class but should!
1. Oklahoma ABLE Server Training Is Mandatory for All Servers and Managers
ABLE alcohol server training is a crucial component of a bartender or server's education in Oklahoma. The ABLE Commission, which stands for Alcohol Beverage Laws Enforcement, regulates the sale and distribution of alcohol in the state.
Since 2018, it's been mandatory for all employees who serve or sell alcoholic beverages, as well as their managers, to complete this training. This includes bartenders, servers, and store clerks in liquor stores and convenience stores.
Failing to complete the training can result in fines, suspension, or revocation of the establishment's liquor license.
2. ABLE Alcohol Certification Is Valid for Three Years
Once you complete the Oklahoma ABLE alcohol server training, your certification is valid for three years. After that, you'll need to complete the training again to renew your certification.
Taking the training every three years ensures that alcohol servers are always up-to-date on the latest laws and regulations regarding alcohol service in Oklahoma.
3. ABLE Server Training Is Now Available Online
The Oklahoma ABLE Commission has approved online providers, like A+ Server Education, to conduct alcohol server training online. This means you can complete the training from the comfort of your own home at your own pace. A+ Server Education ABLE alcohol training is a narrated course that can be completed in around two hours.
4. Online Courses for Oklahoma ABLE Alcohol Training Are Affordable
The cost of online Oklahoma ABLE alcohol server training is surprisingly affordable. For instance, at A+ Server Education, you can take a training course for $14.99. When you consider the legal requirements and the potential consequences of not being properly trained, taking an online course is a small investment.
5. Server Training Can Cover a Wide Range of Topics
The Oklahoma ABLE server training covers a wide range of topics, including the effects of alcohol on the body and mind, how to check for proper identification, and how to refuse service to intoxicated customers. Here are some other topics that are covered during the course:
Addressing medical emergencies: The training includes guidelines on how to handle medical emergencies that may arise due to alcohol consumption, including alcohol poisoning and accidents.
Mandatory signage: During the training course, you'll learn the mandatory signage that must be displayed in any establishment that serves alcohol in Oklahoma.
Community impact: You'll learn the impact of alcohol on the community and the role of alcohol servers in preventing negative outcomes.
Reporting requirements: Through the training course, you'll learn the reporting requirements for alcohol servers and managers, including when and how to report incidents to the ABLE Commission.
6. Proper Training Helps Reduce Alcohol-Related Incidents
The primary goal of the ABLE alcohol server training is to promote public safety by reducing alcohol-related incidents. These incidents can include drunk driving, underage drinking, and alcohol-related violence.
Going through the training equips alcohol servers with the knowledge and skills to serve alcohol responsibly and prevent alcohol-related incidents.
7. It's Not Just for Bartenders
While bartenders are the most obvious candidates for the Oklahoma ABLE alcohol server training, they're not the only ones who need to complete it. Anyone who serves or sells alcohol in Oklahoma, including servers, store clerks, and managers, must complete the training.
8. You Must Pass a Final Exam
At the end of your ABLE alcohol server training course, you must pass a final exam to obtain your certification. The exam consists of multiple-choice questions; you must score at least 70% to pass.
You're also allowed to take the exam as many times as necessary, so there's no need to stress over it.
Choosing the Right ABLE Alcohol Training Course
Oklahoma ABLE server training is an essential part of being a responsible alcohol server in Oklahoma. It's mandatory for all employees who serve or sell alcohol and their managers.
Completing the training helps to reduce alcohol-related incidents and promotes public safety. Remember, being a responsible alcohol server is not just a legal requirement; it's also the right thing to do.
If you're looking to take an ABLE alcohol training course for yourself or for some class options for your employees, the team at A+ Server Education is here to help. We offer a comprehensive training course to get you certified and help your career. To learn more, get in touch with us today!