Important Information Please Read
Get your California RBS certification quickly and easily with our online mobile-friendly course. The training course is self-paced; students must pass the 25-question final exam with a 70% or better score to receive the ABC server training certification. In addition, you must have an ABC Server ID Number for A+ Server Education to report your course completion to the ABC alcohol certification California.
After registering with ABC and paying their $3.00 fee, you will be issued an ABC Server ID Number. You must enter that number when you register for our training course. To register with the California ABC RBS portal website, click here. After you complete our training, we will submit your information to the California ABC RBS, and they will grant you access to complete the final state test to receive your California ABC RBS Certification.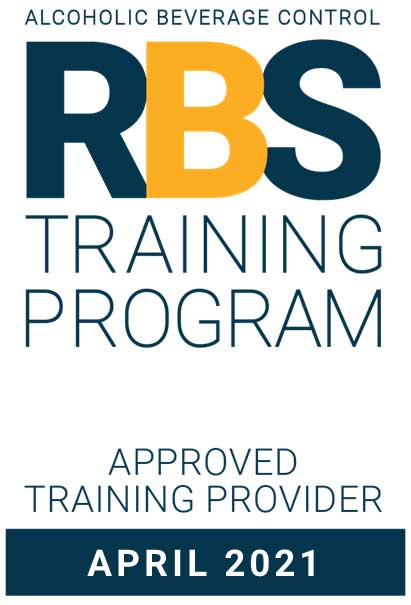 A+ Server Education has been an ABC-accredited RBS training provider since April 2021.