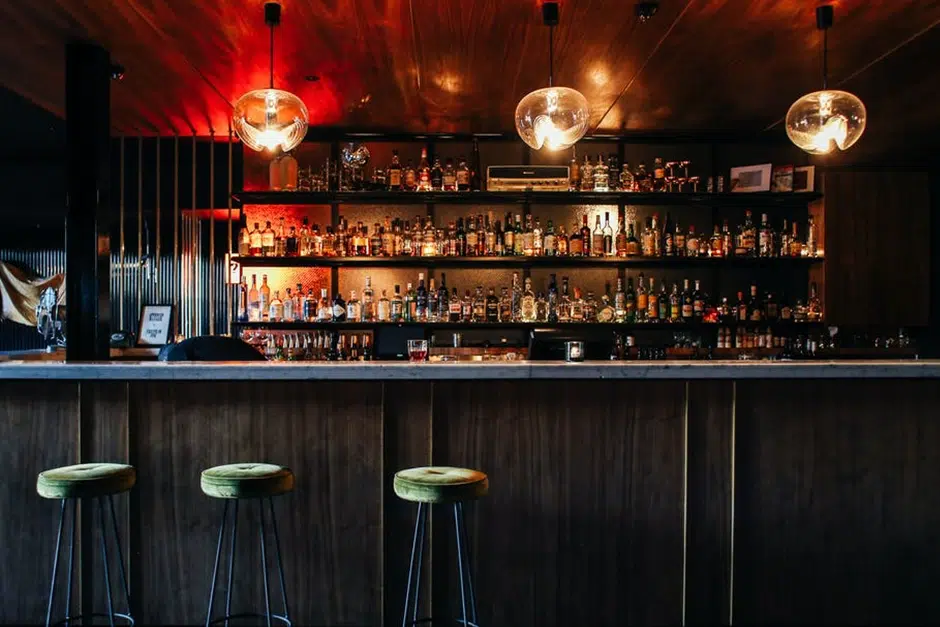 December 15, 2022
New York ATAP Training #1(Alcohol Training and Awareness Program)
Alcohol. It is the beverage of choice for people looking to relax after a long day at work. It helps us let loose in an uncomfortable social environment, engage in more meaningful conversations with friends, or take the edge off a first date. Many people drink alcohol socially–not only in the USA but worldwide. And those living in the state of New York are no exception. There are plenty of places to enjoy a tipple in New York. The state boasts over 6,500 bars and nightclubs. With so many businesses serving alcohol, there is a need for employees to cater to customers.
This is where the New York ATAP Training (Alcohol Training and Awareness Program) comes in. NY alcohol requirements state that you must complete this course to obtain a NY alcohol license. What do you need to know about this course? What does it take to become a licensed bartender in New York?
This is your guide.
What Is the New York ATAP Training?
As described in the introduction, the New York ATAP is a course that all prospective bartenders must take before officially being licensed to bartend in New York. The course aims to make sure that you understand the rules and regulations of serving alcohol in the state of New York. On top of that, it goes over etiquette and how to serve alcohol in a safe and conductive matter. There are a few things that you should know about this NY alcohol training program before we go further. If you are worried about the time commitment this will take, drop that concern. This course should only take two hours to complete. On top of this, you do not have to do this course in two consecutive hours. Yes, the course is there for you as you please, and it is available 24/7 whenever you are ready to complete it. The best part is that this program is relatively affordable, so you do not have to worry about how much it may impact your wallet. Once you have finished reviewing the course material, it will require you to complete quizzes about the content you just read. You must score 70% or better on those quizzes to pass the course. When you do that, you can get a certificate of completion that proves that you passed this course with flying colors. One thing that you will want to be aware of is how long this certification is valid. The answer is that it is valid for three years from when you pass the course.
Demystifying New York Alcohol Laws
So, if you want to get New York alcohol certification, you should be aware of the laws that surround alcohol in this state, along with the laws surrounding the people who are allowed to bartend in New York. Let's start with what makes you eligible to be a bartender. Truthfully, there are not many minimum requirements that you have to meet here. Besides passing the course, one thing you have to do is meet a minimum age requirement. You may think that because you must be 21 years old to drink alcohol legally, it is likely the same age to serve it legally. Well, that is not the case. In New York, you only have to be 18 years old if you are bartending with beer, wine, or spirits. Yes, you can legally serve alcohol to others without being lawfully allowed to drink it yourself. Another thing you will have to know as a bartender is what is considered legal proof of identification. Well, there are only two answers to that. Those two answers are a passport or a driver's license (or another form of ID provided by the DMV). Things such as a college ID or employee identification card cannot legally be accepted as primary proof of ID. What about when you can legally serve people in a bar? Knowing if you are working for the wrong boss or a stubborn patron can be important. In New York, you are legally prohibited from serving people between 4-8 a.m. at a bar. On Sundays, this extends to noon.
Why and When Is ATAP Training Required?
So, one thing you should know about this training is that technically, the state of New York does not legally require people to do this. It is merely a recommendation that is left up to establishments whether or not they will require it from their bartenders. However, many bars and nightclubs will ask their prospective bartenders to get this certification before they can work for them. Why is this? The simple answer is that it can help reduce liability for the establishment. Let's face it, lawsuits happen with businesses, and this can especially be the case when serving a clientele that is overindulging. This certification can help a company cover its own end better.
Start Your Training Course and Get Employed
These are the most significant things you need to know regarding the New York ATAP. You need to know what goes into taking this course because it will be less of a commitment than you may think. This certification will help you learn about the laws regarding alcohol regulation in New York. Plus, it will help the establishment that you end up working at. Are you ready to take online courses for the NY ATAP? Buy your prepaid codes for them today.