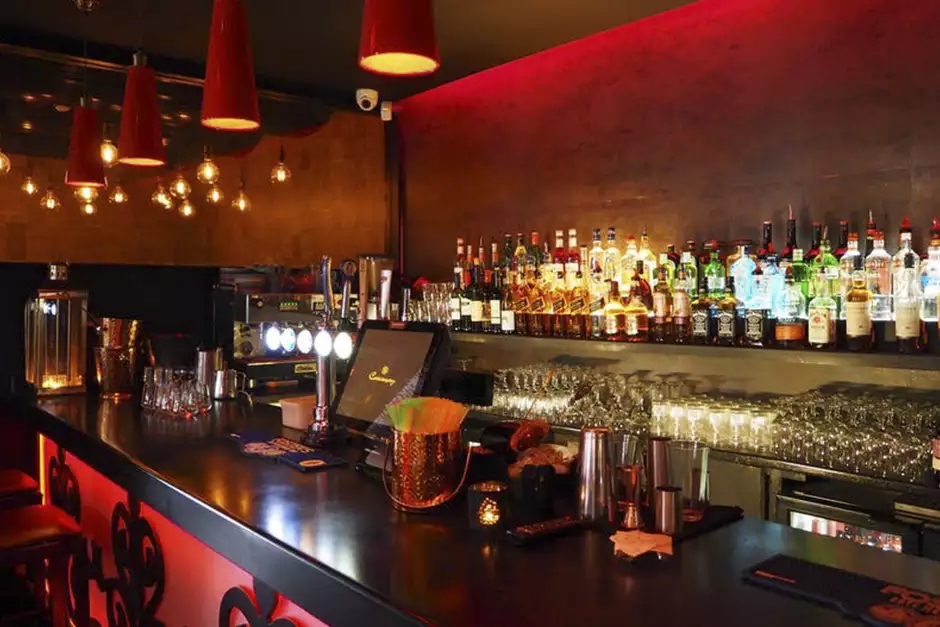 January 3, 2023
Requirements and How To Obtain a Louisiana RV Bar Card
Louisiana RV Bar Card allows you to handle liquor in the Bayou State. According to the Bureau of Labor Statistics, there are nearly 8,000 people employed as bartenders in Louisiana. Do you aspire to become one of them? If so, you need to get your Louisiana RV bar card first.
It is the equivalent of a Louisiana bartender license. You must complete a training program and pass an exam to earn your permit.
Once you get your permit, it will not expire for four years from the date you received it. When your permit expires, you have to complete the responsible vendor program and exam again.
What else do you need to know about how to get a bar card in Louisiana? If you have been searching for answers to this question, keep reading this guide because we are explaining everything you need to know.
Who Needs a Responsible Vendor Bar Card in Louisiana?
Employees who work for businesses that sell liquor, beer, wine, or any other alcoholic beverage need an RV Bar Card. You must get your permit within 45 days of your date of employment.
And when we say employees, we mean all employees, not just bartenders. The RV bar card also trains you to serve alcoholic beverages. This is important for servers who want to avoid fines for serving minors and intoxicated people.
There is only one requirement you have to meet before taking this training program. You must be 18 years of age or older. In Louisiana, turning 18 qualifies you to be an RV server or bartender.
Why Is an RV Class Important for Bartenders?
Serving alcohol to people under the age of 21 years is illegal in Louisiana. Even unknowingly, servers who serve underage people can have their RV permits suspended or revoked. But that is only the beginning.
You or your employer may also have to pay a hefty fine. A first-time offender may receive a fine of up to $500. Second and third offenses for selling alcohol to minors come with up to $1,000 and $2,500 fines, respectively.
What is more, your employer could end up with lawsuits against his or her business. And if that happens, you can almost guarantee that you will have to look for a new job.
What Are the Requirements to Get a Louisiana RV Bar Card?
If you are 18 years of age or older, you can work toward your responsible vendor permit. There are three steps to earning your permit. We break down each of these steps next.
Step 1. Enroll in our online Training Program
You must enroll in and take a training course to get your RV permit. In Louisiana, you can not take a training program from just anyone. The program must be authorized to provide RV permits.
The good news is that most training courses do not take long. For example, at A Plus Server Education, most students complete our authorized training course within 1–3 hours. But what will you learn during this time?
RV training programs educate servers and bartenders on the following topics:
Louisiana alcohol laws
Your legal responsibilities as a server or bartender
How to ID customers and detect fake IDs
Alcohol Awareness (AA) training
Conflict resolution
When and when not to sell alcohol to minors
When and when not to sell alcohol to intoxicated persons
Louisiana tobacco laws
The AA portion of your training will teach you about the effects of alcohol on the human body and brain. You will learn about blood alcohol concentration (BAC), driving under the influence, and mixing alcohol with medications.
All of these topics will help you be a better and more responsible bartender or server in Louisiana.
Step 2. Take and Pass the Permitting Exam
Once you complete the training course, you are not licensed just yet. You must then pass the course's final exam. The training course should prepare you for this exam; you should not need to undergo additional training to pass.
You can take the final exam as soon as you finish your course. But remember that you do have 45 days to get your permit. You can study your course materials before taking the exam if you want to.
However, we recommend taking the exam directly after finishing your course. At A Plus Server Education, our exam has a 99% pass rate. It is virtually impossible for someone not to get their permit with our training program.
Step 3. Renew Your Permit When It Expires
When you pass your test, congratulations! You are now permitted to serve alcoholic beverages in Louisiana. You will get access to a temporary online permit while we prepare your official RV permit.
It may take up to a week before your permit becomes available on the Louisiana Office of Alcohol and Tobacco Control (ATC) website. In the meantime, you can start serving alcohol with your temporary permit.
Once your permit is available online, make sure to download and keep a copy for yourself. Ideally, you may always want to keep a copy of your permit on you while working as a server or bartender.
Remember that you must renew your RV card when it expires. Your card will expire four years after you pass the permitting exam. When it does expire, you need to repeat these three steps over again to renew it.
Are You Looking for a Louisiana Bar Card Training Course?
The Louisiana RV bar card is a permit required for anyone who handles or serves alcohol. You must register for a valid training program, pass an exam, and maintain your permit to legally serve alcohol in the Bayou State.
Are you searching for approved Louisiana bar card programs? We have 15+ years of experience training aspiring service industry professionals like you.
Register for our training program today for only $21!