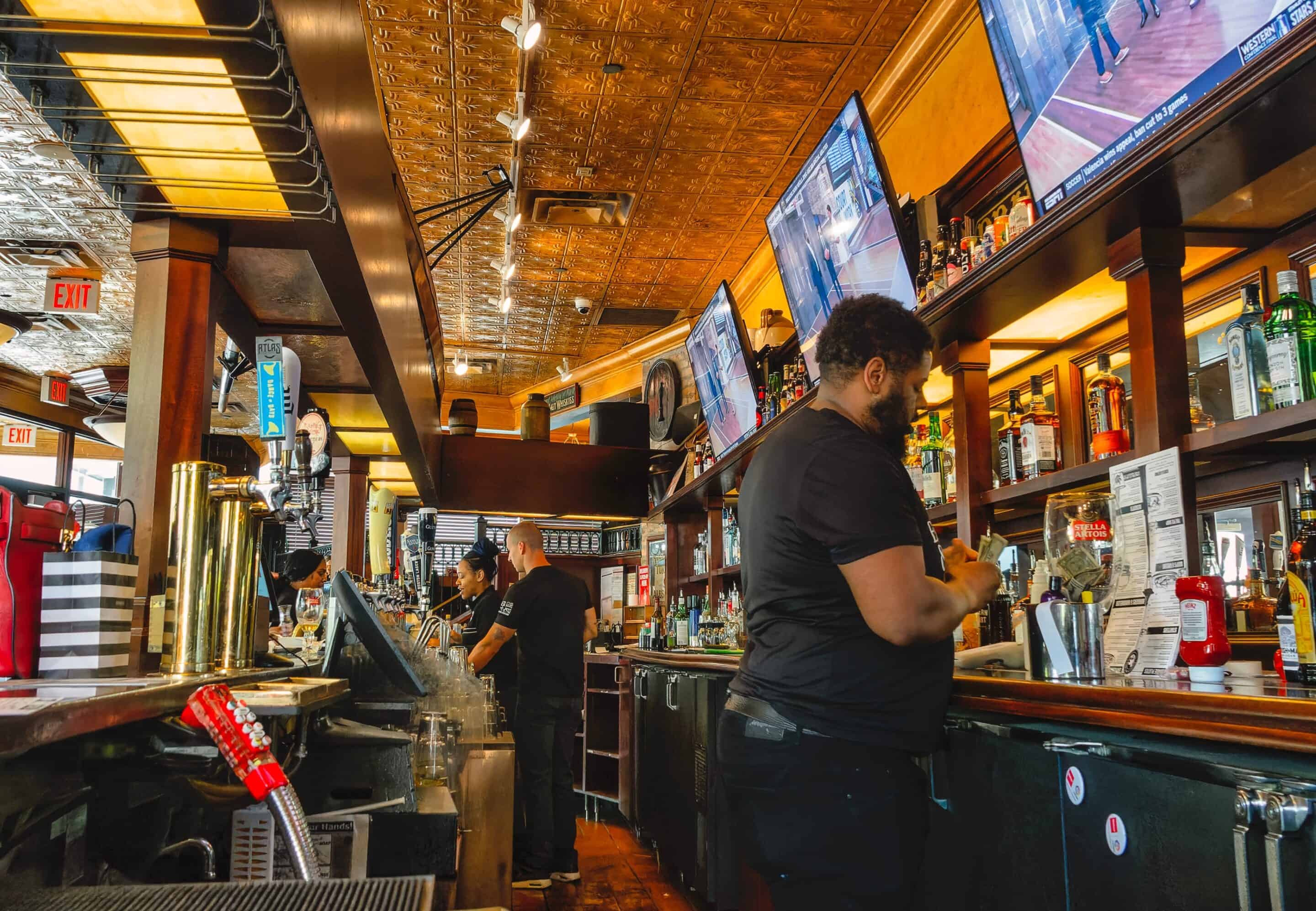 November 16, 2023
Why BASSET Certification Matters: Ensuring Responsible Alcohol Service
Why BASSET Certification Matters: Ensuring Responsible Alcohol Service in Illinois, serving alcohol carries a responsibility that extends far beyond the act of pouring a drink. The Beverage Alcohol Sellers and Servers Education and Training (BASSET) certification stands as a testament to this responsibility.  The BASSET certification isn't just a legal formality; it's a proactive step […]
Why BASSET Certification Matters: Ensuring Responsible Alcohol Service in Illinois, serving alcohol carries a responsibility that extends far beyond the act of pouring a drink. The Beverage Alcohol Sellers and Servers Education and Training (BASSET) certification stands as a testament to this responsibility. 
The BASSET certification isn't just a legal formality; it's a proactive step toward fostering a culture of safety and accountability in the hospitality industry. The training required for this certification equips individuals with the knowledge and skills necessary to serve alcohol responsibly and in accordance with Illinois law.
Understanding the Importance of BASSET Certification
The purpose of BASSET certification is to mitigate the risks associated with alcohol consumption. Every year, we witness the consequences of irresponsible alcohol service, from DUIs to alcohol-related accidents and fatalities.
BASSET certification addresses these issues head-on, providing servers with critical knowledge. Servers learn to understand the effects of alcohol on the body, recognize the signs of intoxication, and learn effective intervention strategies.
Through BASSET training, servers gain insight into how their service of alcohol can directly influence a customer's behavior and safety. This understanding is pivotal for creating a safer drinking environment for everyone involved—customers, servers, and the community.
Legal Compliance and Liability Reduction
BASSET certification is a requirement for alcohol service in many counties in Illinois. Following this mandate keeps establishments within legal boundaries and reduces liability.
In the unfortunate event of an alcohol-related incident, BASSET certification provides a layer of defense. The certification demonstrates that an establishment has diligently trained its staff to handle alcohol responsibly.
Liability concerns aside, BASSET training also instills best practices for verifying age and refusing service when necessary. These are key components of daily operations in bars, restaurants, and venues where alcohol is served.
Improving Professionalism and Customer Trust
When staff members hold BASSET certification, it signals a commitment to professionalism. Certified servers are seen as trustworthy and knowledgeable, able to navigate complex situations with confidence and care.
Customers appreciate knowing they're in good hands, which translates into a better overall experience and customer loyalty.
Real-World Applications of BASSET Training
BASSET certification goes beyond the classroom. The training provides practical tools that servers use every shift.
For instance, certification programs teach methods for calculating the amount of alcohol in different drink types. Servers use this skill to gauge how much they're serving and how it might affect a patron.
Additionally, role-playing used in training classes allows servers to practice how to refuse service to someone who's had too much tactfully.
Contributing to Community Well-Being
The impact of BASSET certification stretches to the broader community. By ensuring that trained individuals serve alcohol, the risks of underage drinking and alcohol-related harm are reduced. This proactive approach aligns with public health efforts to create a safer environment for all.
Staying Updated With Current Laws and Regulations
BASSET certification isn't a one-and-done deal. The state of Illinois can update alcohol service laws, meaning servers need to stay informed.
A+ Server Education's training provides up-to-date knowledge of these laws, ensuring that servers are not inadvertently breaking new regulations.
Empowering Staff with Conflict Resolution Skills
A less discussed yet equally vital aspect of BASSET certification is its role in empowering staff with conflict resolution skills. Alcohol service often involves managing challenging situations, from handling intoxicated customers to dealing with patron disputes.
BASSET training provides servers with the tools to de-escalate potentially volatile situations. Through various exercises, participants learn how to approach and manage conflicts in a way that minimizes risk and maintains a safe environment. They're taught to recognize early signs of trouble and to intervene before situations escalate.
A Symbol of Responsibility
Ultimately, BASSET certification indicates that servers have dedicated time and effort to learning how to serve alcohol responsibly. It also shows they have an understanding of the importance of their role. 
In an industry where the well-being of patrons can depend on the actions of a single server, BASSET certification is a critical line of defense against the misuse of alcohol.
It also opens up opportunities for professional advancement. In an increasingly competitive job market, BASSET certification can be the edge that sets an individual apart. Establishments often look for this qualification when hiring, as it reduces training costs and contributes to creating a responsible workplace.
Why BASSET Training Certification That's Convenient and Trustworthy
BASSET certification matters for a host of reasons: It's essential for legal compliance, enhances professionalism, protects customers, and contributes to community safety. But most importantly, it embodies a commitment to responsible alcohol service.
By undergoing BASSET training, servers, and establishments are choosing to be part of the solution to alcohol-related problems. In doing so, alcohol servers and sellers gain professional advantages and the satisfaction of knowing they're serving their community responsibly.
If you're looking for a trusted and expert-driven BASSET training course, A+ Server Education has what you're looking for. All of our training courses are designed with convenience and quality in mind.
All of our classes are 100% online and can be completed at your convenience. In addition, our BASSET certification class is affordable, and we offer bulk pricing if you're interested in providing training for your staff. Check out our BASSET training course today to learn more about our industry-leading training courses. A+ Server Education is an Illinois Liquor Control Commission (ILCC) certified approved provider for BASSET training click here to see our approval.