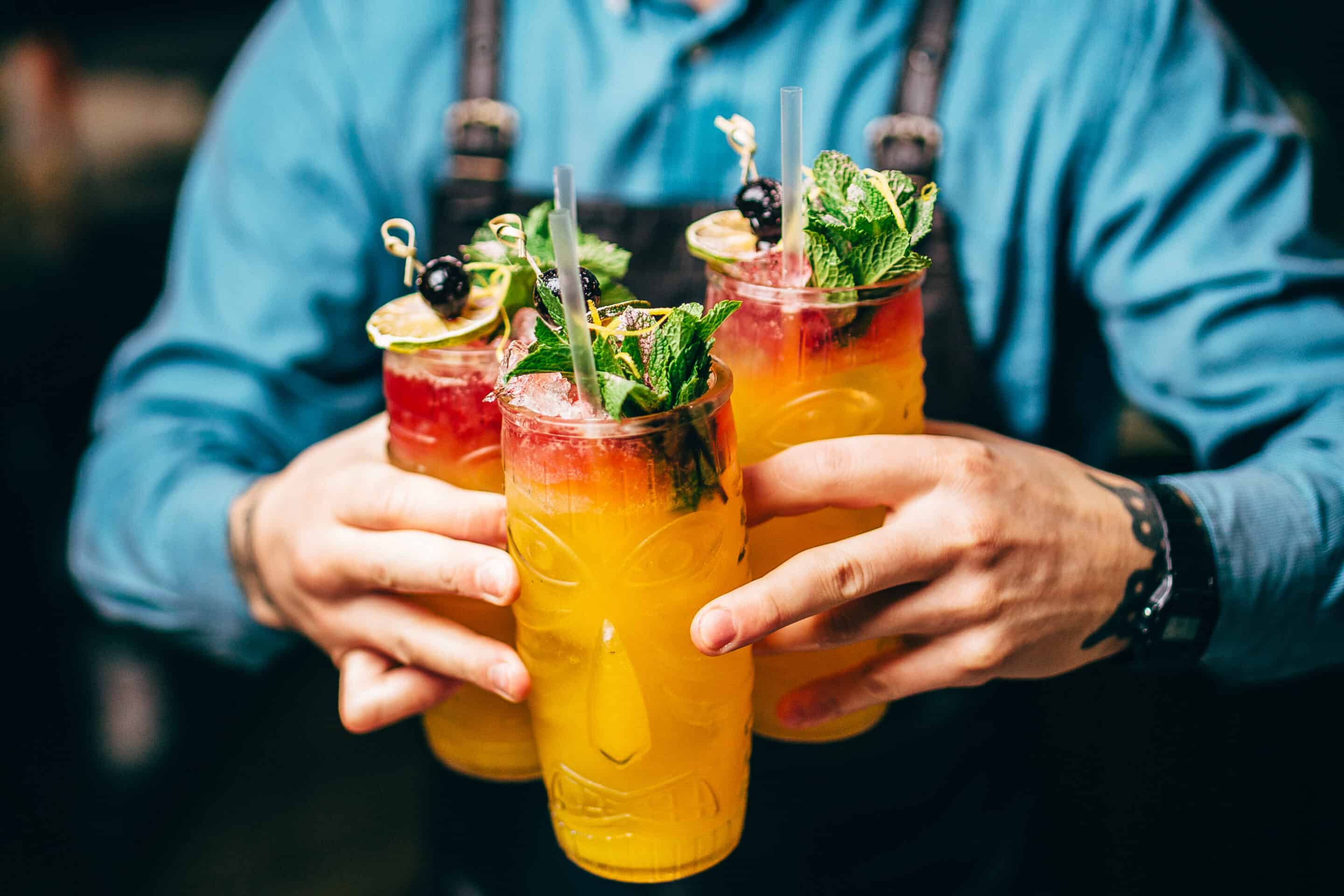 September 20, 2023
An Introduction to Michigan MLCC Alcohol Server Training
For anyone involved in the sale or service of alcohol in Michigan, understanding the Michigan Liquor Control Commission (MLCC) regulations is crucial. Understanding MLCC regulations is about more than knowing how to pour a drink or check an ID. Indeed, it's about fostering a culture of responsibility, safety and compliance. MLCC alcohol server training provides […]
For anyone involved in the sale or service of alcohol in Michigan, understanding the Michigan Liquor Control Commission (MLCC) regulations is crucial.
Understanding MLCC regulations is about more than knowing how to pour a drink or check an ID. Indeed, it's about fostering a culture of responsibility, safety and compliance.
MLCC alcohol server training provides a solid foundation, ensuring that everyone in the industry is aware of the rules and equipped with the knowledge to uphold them.
At A+ Server Education, providing a responsible, safe, compliance-focused alcohol training course is our mission. Here is everything you need to know about MLCC alcohol server training before you sign up for the course.
What Is the MLCC?
The MLCC is the state agency responsible for licensing and regulating alcohol sales, purchases, transportation, manufacture, consumption, and possession in Michigan. 
As part of its commitment to maintaining public safety, the MLCC, through third-party organizations, offers an alcohol server certification course. The certification course educates everyone involved in the sale and service of alcoholic drinks.
While the certification is required by the MLCC, the training provided does much more than satisfy regulations. The course offers participants the insights and knowledge needed to ensure that the sale and service of alcohol are responsible and legal. 
By ensuring everyone understands the responsibilities associated with alcohol, the MLCC hopes to reduce alcohol-related incidents and keep everyone safer.
Key Components of the Training
When looking into MLCC alcohol server training courses, you need to know exactly what's necessary to satisfy regulations. While there's no limit to what a training course can teach you, here are some key things you need to learn:
Understanding alcohol: This involves learning about the different types of alcoholic beverages, their alcohol content and how they can affect individuals differently.
Recognizing intoxication: Servers and other staff need to know how to identify signs of intoxication. This training involves ensuring that a server can make informed decisions about when to refuse service.
How to deal with emergencies: In situations where alcohol consumption leads to medical emergencies, such as alcohol poisoning, servers must know how to respond swiftly. The training course provides guidelines on what steps to take in case of emergencies related to alcohol consumption.
Checking identification: A critical component of the training focuses on verifying the age of customers. Lessons include strategies for spotting fake IDs and understanding the legal implications of serving underage customers.
Handling difficult situations: It can be challenging to refuse service, especially when dealing with unruly or aggressive patrons. The training offers strategies to help servers handle such scenarios safely.
Understanding the law: An MLCC alcohol will ensure that you understand laws pertaining to alcohol sales, purchases, transportation, manufacture, consumption and possession in Michigan. The legal landscape surrounding alcohol sales and service is complex. Receiving this training means servers will be well-versed in Michigan's laws and the consequences of any non-compliance.
Why Is Michigan Onpremise Alcohol Server Training Important?
While some people might view this training as just another regulatory hurdle, its implications go far beyond simple compliance. Completing certification ensures a safer environment for you and your customers.
Here are some reasons MLCC alcohol server training is important:
Reducing Alcohol-Related Incidents
How to identify an intoxicated customer is one of the most important things you'll learn. When a server can proactively deal with intoxicated customers, it helps reduce DUIs and other alcohol-related incidents.
Protecting Businesses
Having every member of your staff certified through MLCC alcohol server training is a good way to avoid liability. For example, serving alcohol to a minor or an already intoxicated customer can lead to significant fines and license suspension. Businesses benefit from having a well-trained staff.
Fostering Community Safety
A community where alcohol servers are knowledgeable and responsible is inherently safer. The training ensures that alcohol isn't just enjoyed but is done responsibly.
Enhancing the Customer's Experience
A well-informed staff member contributes to a better overall experience for the customer. They can make insightful drink recommendations, ensure patrons' safety, and contribute to a more enjoyable night out.
Choosing the Right Alcohol Server Certification Provider for MLCC Alcohol Server Training
Taking MLCC alcohol server training isn't merely about ticking a box. It's about shaping a safer and more responsible environment for everyone involved in the sale and consumption of alcohol in Michigan.
At A+ Server Education, we're at the forefront of ensuring that everyone enjoys alcohol legally and responsibly. Our MLCC alcohol server training certification course is the very best in the industry.
With our self-paced, interactive, narrated course materials, we give you the ability to get certified on your own time. We also offer one low price, so whether you need one certification or a dozen, we can be your provider. 
Whether you're a server or a bartender, it's important to receive your responsible serving of alcohol certification through an MLCC alcohol training course. If you would like to learn more about A+ Server Education, please visit us today!