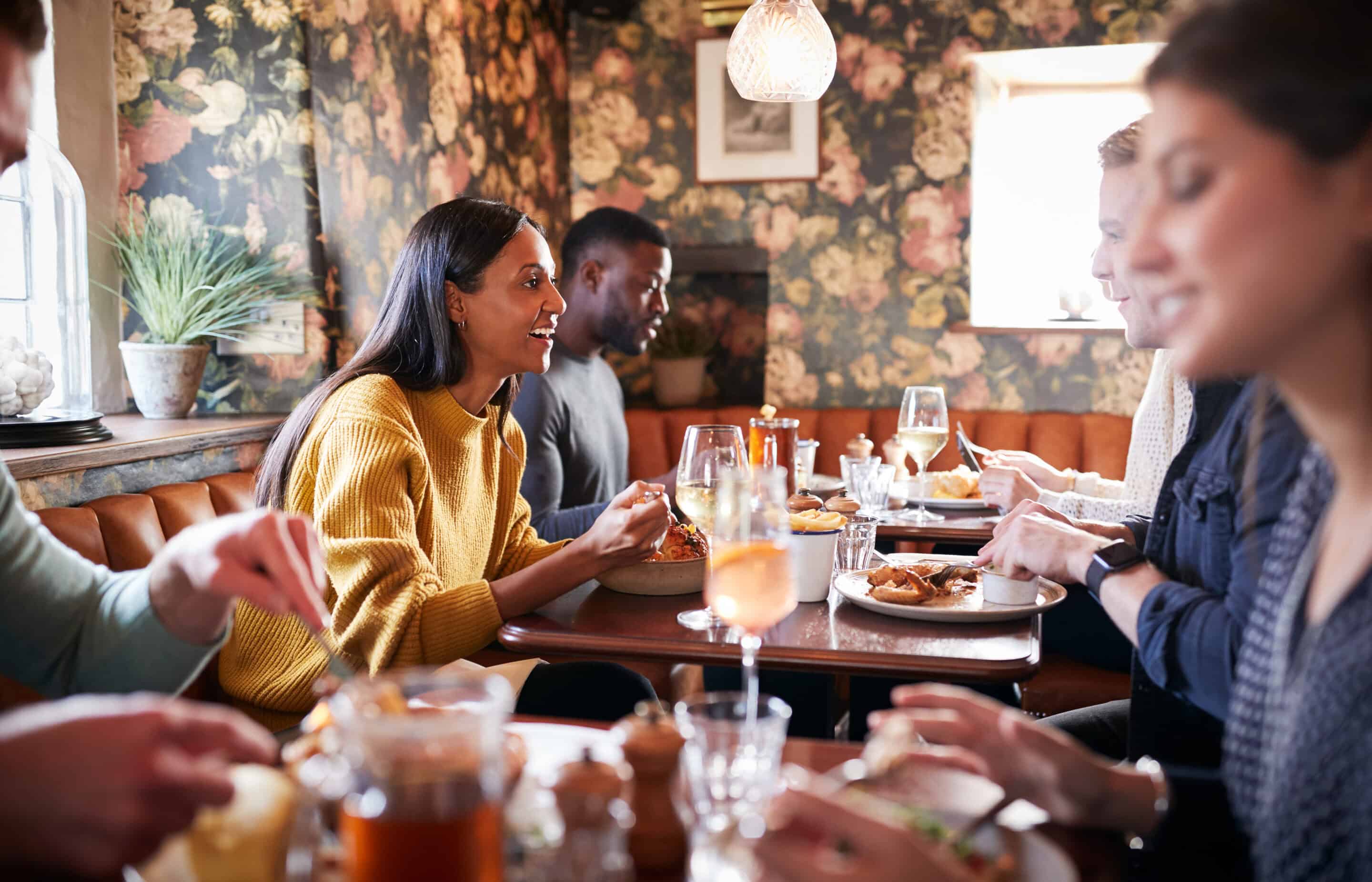 October 13, 2023
How the New York ATAP Certification Boosts Business
In the bustling state of New York, where hospitality establishments are as iconic as NYC itself, standing out is a challenge. Whether you're a brewery in Brooklyn or a dive bar in Albany, success hinges on more than your drink selection. Enter the New York Alcohol Training Awareness Program (ATAP) certification—a game changer for businesses […]
In the bustling state of New York, where hospitality establishments are as iconic as NYC itself, standing out is a challenge. Whether you're a brewery in Brooklyn or a dive bar in Albany, success hinges on more than your drink selection.
Enter the New York Alcohol Training Awareness Program (ATAP) certification—a game changer for businesses aiming for excellence. ATAP certification gives you and your employees the education needed to run a safe, successful business.
At A+ Server Education, we give you resources to help your business thrive. Our 100% online approach to ATAP certification removes all the headaches from the certification process. We want you and your employees to spend less time behind a screen and more time serving patrons.
But how exactly does this certification elevate your business? Let's dive in!
1. Bolstering Trust and Confidence 
Imagine this: Two bars sit side by side. One has a window sticker proudly displaying its ATAP certificate, while the other doesn't. For a discerning customer, especially one aware of what ATAP represents, which establishment would they be more inclined to enter? Likely the certified one. 
ATAP isn't just a piece of paper; it shows patrons that your establishment prioritizes responsible alcohol service and your staff is trained to handle situations professionally. This reality strengthens the trust of customers and enhances the establishment's reputation in the community.
2. Reducing Legal and Financial Liabilities 
No business owner wants to face the legal repercussions of alcohol-related mishaps. Such incidents can lead to hefty fines, lawsuits, or even the closure of the establishment. By ensuring that staff undergoes ATAP training, your business significantly reduces the risk of such pitfalls. 
The certification equips participants with knowledge of the laws and regulations related to alcohol sales and service in New York. They learn the art of refusal, how to spot fake IDs, and safe, effective ways to handle intoxicated patrons. Thus, potential legal landmines are avoided, saving your business both time and money.
3. Enhancing Employee Morale and Performance
When employees undergo training and acquire their ATAP certification, it doesn't just increase their knowledge; it boosts their confidence. A certified bartender or server knows they're equipped with the skills to handle challenging situations.
This confidence can improve overall job performance. In addition, it can lead to an empowered team that's better prepared to represent the business in the best light.
4. Potential Financial Incentives 
Did you know that insurance companies offer reduced premiums for businesses if a majority of their staff is ATAP certified? This is due to the reduced risks associated with having a trained team. These savings can accumulate, allowing your business to reinvest in other areas, such as marketing, renovations, or staff welfare initiatives. 
5. Attracting Top Talent 
In the competitive world of hospitality, the best talent often gravitates toward establishments that invest in employee growth and training.
By offering ATAP certification training, you'll send a clear message that your business values professionalism and continuous learning. This commitment can be a significant draw for a potential employee, making your business an attractive workplace.
6. Streamlined Onboarding for New Employees 
If you're using a trusted partner like A+ Server Education, onboarding new employees is more efficient. New hires can quickly come up to speed with your business's standards, ensuring uniformity in service delivery.
Moreover, A+ Server Education takes all the stress of ensuring your staff is certified off your plate. Your employees can complete the online training quickly and have their certification the same day they pass the test.
7. Staying Ahead of the Curve 
The hospitality industry is dynamic, with regulations and best practices continually evolving. Having your staff go through ATAP certification training every so often ensures that they'll always be up-to-date. This proactive approach also showcases your business as a leader in the industry, always at the forefront of best practices.
Choosing the Right ATAP Certification Training Program
The New York ATAP certification is more than just a training program. When utilized correctly, it's a strategic tool that can propel your business to new heights. In a state known for its bars and restaurants, competition is fierce, and patrons demand the very best. ATAP certification offers establishments a clear edge.
If you're looking to get your staff ATAP certified, look no further than A+ Server Education. Our New York ATAP certification is SLA-approved and industry-leading. With our 100% online approach, you can complete the training course on your own time. We also provide bulk pricing options to help ensure that you can get your staff certified at an affordable price.
If you're interested in learning more about our ATAP certifications course, visit us online or give us a call. We look forward to helping you grow your business into a respected institution in New York.