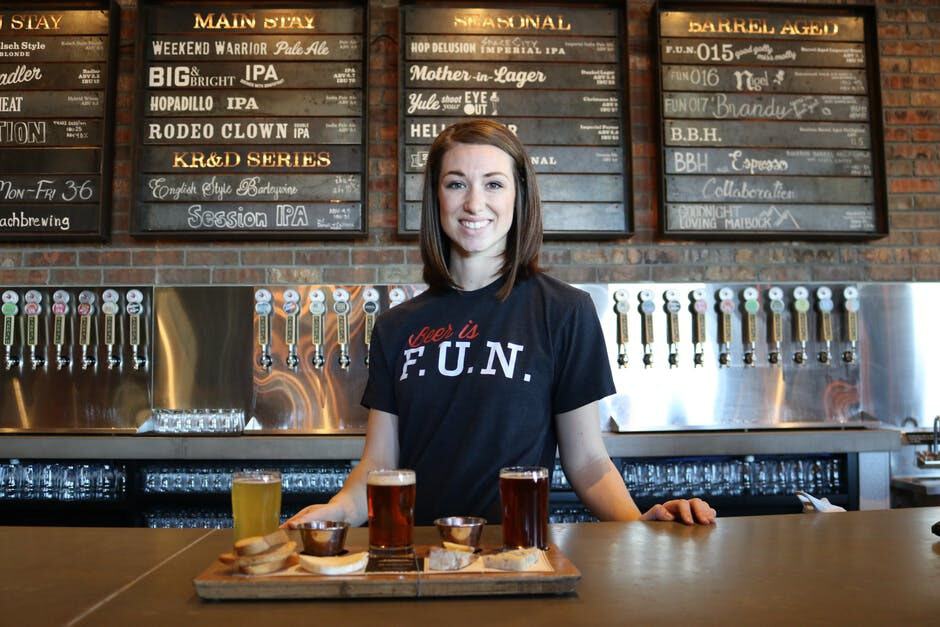 July 29, 2022
How to Become a Bartender
There are nearly 500,000 bartenders in the United States, and more and more jobs are opening up. So, if you're looking for a new career, it might just be the right choice for you. But how do you break into the bartending field? Keep reading to find out how to become a bartender.
Know The State Requirements
Different states have different requirements for becoming a bartender. So, ensure that you meet the minimum before you start applying.
Some states require all bartenders to have a bartender license. Laws can change too, like California's upcoming AB1221, so even once you become a bartender, you'll need to ensure that you stay up to date.
Bartending licensing classes go through what you need to know as a bartender. You need to know how to check identification, for example, to ensure that you're not serving alcohol to anyone who is underage.
You may learn what to do when someone appears intoxicated, and how to handle situations to prevent drunk driving. This is important for keeping everyone safe when alcohol is involved.
So, ensure that you're very aware of the requirements for your state. You don't want to waste your time applying only to be rejected because you overlooked something.
Consider Further Training
A license alone isn't enough to get a bartending job if you live in a competitive area. You can take other classes and get more certifications to help your resume stand out.
Mixology courses can be beneficial if you want to work at higher-end bars. But, they can be expensive, so do your research with regards to each specific course first and see if they disclose the success rates of graduates.
Get Bartending Experience
You'll then want to get experience actually bartending, to help you get used to the process and build up your resume. You can look for a bartender apprenticeship, so someone can show you the ropes from the ground up.
Or, you can start off in another, related job to help you observe bartending up close. Becoming a bar back is one path that many aspiring bartenders take. This will helps to familiarize yourself with different bartending terms. Some bartending terms you'll need to know over the course of your career include:
On the rocks
Bitters
Rim
Dry
Neat
Dirty
Free pour
Float
Shooter
Virgin
Boston shaker
Garnish
Chaser
Pony
Box
Working as a bar back will also help you familiarize yourself with different drinks and products at specific bars.
You could also begin as a server. This will help you with the fast-paced environment of the service industry. You'll also become familiar with the POS system at different companies, which will make it easier for you to transition from serving to bartending.
Build The Right Skills
While you're training to become a bartender, there are specific skills you should work on to ensure you're successful in your career. Measurement is an important part of bartending, since you need to make drinks the same way every time.
That also means you need to know about all the different cocktails. Some go by different names or may have slight variations. So, you'll need to read and learn about cocktails and alcohol so you can always provide your customers with the drinks that they want.
And, of course, bartending does involve handling money. So, you'll need to take the time to get used to making change and doing math in your head.
This is especially important in case of an emergency, like if the power goes down and you need to serve customers without the help of a computer. If you don't have the strongest math skills, you may want to take a class or do some practice to refresh your abilities.
Consider Physical Fitness
Bartending is a very physical job. In most environments, you'll be running around on your feet the whole time. So, you'll need to ensure that you can keep up with the pace.
Work on improving your cardiovascular exercise routine, so you'll be able to run around without getting winded. You also may need to lift heavy things, like boxes of bottles. So, you may need to keep working on your strength training as well.
Working With People
When you're bartending, you actually have to talk to people. You can't just nod and walk away. That's why bartending is a job that's best suited for extroverted people. But, there are skills you can build to make you better at working with people.
Develop your ability to make small talk with people you don't know. Think about your body language and eye contact, which can significantly affect how people perceive you. You want to be able to make the biggest tips possible, after all.
And, you need to be patient. It can be frustrating trying to serve people who want specific unusual drinks. Or, you may have someone who gets cut off and refuses to accept it. In these situations, you must stay calm and understand the person. But, always stand your ground.
How to Become a Bartender: Now You Know
Now that you know how to become a bartender, it's time to get started. It might take some time, but it will be worth it in the end when you're bartending every night of the week!
Do you need some more help? Sign up for our state-approved alcohol permit training courses to begin your journey.