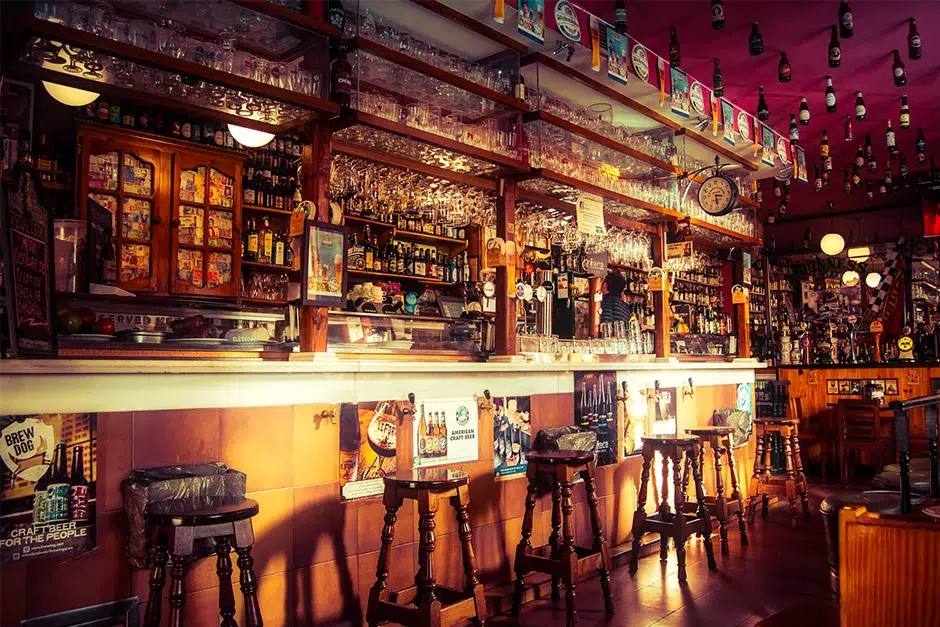 May 1, 2023
Illinois ILCC BASSET Training
Did you know that in ILCC BASSET training in Illinois, it's not just good practice but also the law to serve alcohol responsibly? As a business serving liquor, you must have all your staff trained in this program. While many see it as an item on their to-do list, it also provides amazing benefits to a business. […]
Did you know that in ILCC BASSET training in Illinois, it's not just good practice but also the law to serve alcohol responsibly? As a business serving liquor, you must have all your staff trained in this program.
While many see it as an item on their to-do list, it also provides amazing benefits to a business. Among those benefits is the fact that it reduces alcohol-related incidents across the board. That's great news for businesses!
You can keep your employees trained, your customers happy, and your establishment safe for everyone! Are you ready to dive into Illinois ILCC BASSET training? Keep reading for more!
Understanding Illinois ILCC BASSET Training
If you're involved in serving liquor in the state of Illinois, you may have come across the term "ILCC BASSET training." But what exactly does it mean?
ILCC BASSET training stands for "Beverage Alcohol Sellers and Servers Education and Training." It is a crucial program designed to educate individuals on responsible alcohol service.
Whether you work in a restaurant, bar, club, or any establishment where alcohol is served, completing this training is a legal requirement. It can ensure safe and responsible alcohol consumption in Illinois.
The Illinois Liquor Control Commission (ILCC) mandates that anyone involved in selling or serving alcohol must undergo BASSET training. This requirement applies to a wide range of professionals, including:
Bartenders
Waitstaff
Managers
Even bouncers
Whether you're a seasoned veteran in the industry or just starting, this training is necessary for legal compliance. It makes sure that everyone involved in the service of alcohol completes the training. The training helps maintain a higher standard of safety and professionalism across the state's hospitality industry.
It ensures legal compliance with the state's alcohol regulations. The training can help in preventing any potential fines for non-compliance. With it, participants can confidently manage challenging situations. They will also maintain a safer environment for patrons and staff alike.
Responsible alcohol service training is crucial for reducing risks at establishments. When staff is well-informed about spotting signs of intoxication and handling difficult situations, it lowers the chances of alcohol-related problems.
This, in turn, brings several benefits, including:
A positive reputation for the business
Happier customers
A better experience for all patrons
A+ Server Education: Your Go-To Platform for ILCC Training
When it comes to getting your ILCC BASSET training, A+ Server Education is the place to go! It's an online platform that offers courses specifically designed to meet Illinois alcohol training requirements.
A+ Server Education provides you with the necessary tools to learn about responsible alcohol service at your own pace and convenience.
The Convenience of Online Courses
With A+ Server Education, you can say goodbye to the hassle of attending in-person classes. Our online course allows you to study from the comfort of your home or anywhere with an internet connection.
You can choose the best time to learn that suits your schedule. No need to rush or feel overwhelmed. The courses are designed to be easy to follow and understand.
User-Friendly Interface
Worried about complicated technology? Fear not! A+ Server Education's website has a user-friendly interface that makes navigation a breeze.
It's designed to be simple and straightforward, even for those who may not be tech-savvy. You can easily access your course materials and track your progress with just a few clicks.
Course Offerings at A+ Server Education
At A+ Server Education, you'll find that the Illinois BASSET alcohol training course is tailored to suit your specific needs. We offer comprehensive training that covers all aspects of responsible alcohol service.
Whether you're looking to start your journey as a server or want to enhance your skills as a seasoned bartender, A+ Server Education has got you covered.
What You'll Learn
The courses provided by A+ Server Education include essential topics to ensure you're well-prepared for your role. You'll learn about:
Illinois alcohol laws
How to check IDs accurately
Ways to handle tricky situations with confidence and tact
Understanding the signs of intoxication and knowing when to intervene will be part of your arsenal, making you an adept alcohol service professional.
Additional Resources for Success
A+ Server Education believes in setting you up for success, and that's why they provide additional resources to complement your learning. You'll have access to:
Study materials
Practice tests
Helpful guides to reinforce your knowledge
Learning Made Easy
The courses are designed with simplicity in mind, making it easy for learners of all backgrounds to grasp the material. Complex jargon is kept to a minimum, ensuring that the training is accessible and understandable, even if you're new to the world of alcohol service.
Get Certified with Confidence
Upon completing your chosen course, you'll be well-prepared to take the certification exam with confidence. Passing the exam will grant you the Illinois Liquor Control Commission (ILCC) BASSET certification. With it, you'll fulfill the legal requirement for alcohol service in the state.
How to Get Started with ILCC BASSET Training
Getting started with Illinois liquor service training on A+ Server Education is a breeze. Visit our Illinois web page and click the orange Get Your BASST Certification Now button. Fill in the required information, create an account, and you're ready to dive into the courses.
At A+ Server Education, you'll find affordable course fees to fit within your budget. They offer various payment options, making it convenient for you to pay securely online.
Once you've enrolled in your chosen course, you'll gain access to the course materials. These materials are accessible 24/7, so you can study at your own pace and revisit the content whenever you need a refresher. Course access is valid for 30 days from the date of payment.
Get Certified with Illinois Alcohol Server Training Today
Starting your Illinois ILCC BASSET training with A+ Server Education is a simple and flexible process. From registration to certification, their user-friendly platform ensures a smooth learning experience. Choose the course that suits you best, study at your own pace, and confidently obtain your ILCC BASSET certification.
Take the first step towards responsible alcohol service today by enrolling in A+ Server Education. Your journey to becoming a certified alcohol server in Illinois awaits!