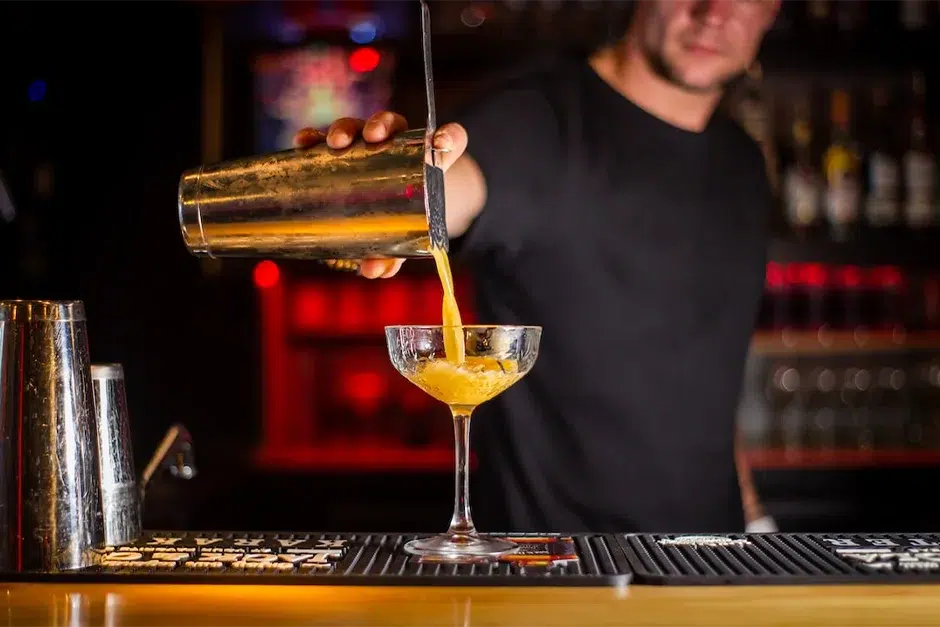 June 1, 2023
Michigan Alcohol Training: Your Guide
There are over 613,000 bartenders in the United States. Becoming a bartender in Michigan can lead to a rewarding career. There are no shortages of bars and restaurants available, and with the right Michigan alcohol server training, this could be a useful skill. What kind of Michigan alcohol training can you get? Why is Michigan liquor service […]
There are over 613,000 bartenders in the United States.
Becoming a bartender in Michigan can lead to a rewarding career. There are no shortages of bars and restaurants available, and with the right Michigan alcohol server training, this could be a useful skill.
What kind of Michigan alcohol training can you get? Why is Michigan liquor service training so important?
Read on for a guide that answers those questions and more.
Minimum Age Requirement
Believe it or not, you can start to serve alcohol at a young age if you want to work at a restaurant or a bar in Michigan.
Some people may think that you have to be 21 years old to serve alcohol because that is the legal drinking age in the United States. However, in Michigan, you only have to be 17 years old if you want to legally service alcohol.
If you are someone who is on the younger side of this business, you should have hope that you can move up to this sooner rather than later.
Certification Needed
The Michigan Liquor Control Commission (MLCC) requires that anybody that is serving alcohol has a license to do so. That means that any potential server or bartender needs to undergo MLCC server training.
By taking this course, you can get a better idea of what your local alcohol laws are and how you are supposed to serve customers. This can discuss things such as asking for legal identification to serve a customer, knowing how much alcohol you are legally allowed to serve someone, knowing what hours of the day you can legally serve alcohol, and more.
The point of all of this is to make sure that a server is competent when it comes to selling alcohol. Also, these servers and bartenders need to know the liability that they have when they serve alcohol, as well as the establishment's liability.
Getting a Liquor License
One of the laws that an establishment needs to follow with alcohol is that they need to have a liquor license if they are going to legally serve their customers alcohol. This license is essentially the state of Michigan legally approving an establishment's request to serve liquor inside of it.
This section mainly applies to people looking to ace their training course as well as those who are thinking about owning a bar or restaurant in the future.
What you need to know is that this has a different minimum age requirement than merely serving alcohol. To apply for a liquor license, you need to be at least 21 years old.
So, for those of you that are under that age, you are going to have to wait a few years from when you can first start serving liquor.
Operating Hours
Another thing that you need to know if you are going to serve alcohol in Michigan is what operating hours you are legally allowed to do so.
Despite proposals to move the closing time to 4 a.m. in this state, as of now, you can only legally serve alcohol until 2 a.m. in Michigan. Bars and restaurants have the right to close earlier than this if they so choose.
Not only do you have to know when you have to stop serving alcohol but also when you can start serving it again the next day. This can depend on the day of the week.
During most days of the week, Michigan will let people buy alcohol as early as 7 a.m. However, on Sundays, this time gets pushed back until noon. Make sure you are aware of this change in time on Sundays if you are going to be a server or bartender on that day of the week.
Taking the Course Online
Something else that you should know is that there are online server training classes available for you. This means that you can take this course from the comfort of your own home and potentially earn your certification before your next shift.
How long does this take? Estimates report that this course can be done in as little as two hours.
Theoretically, you can sit on your bed and do this from your laptop. If you want an even more convenient option, this online training course is designed to be mobile-friendly. So, if you want to do this course while traveling somewhere, you can do it from your cellphone.
The best part is that once you pass this course, it does give you the option to print out your certification. When you do that, you can show it to your supervisor or manager. Then, they can legally authorize you to serve alcohol to guests while you are working.
This online course also provides secure credit card transactions and it only costs $9.99 to get your certification. While this is a legally required course for servers and bartenders in Michigan, the state does try to make this as easy as possible for those employees to do.
Get Michigan Alcohol Training
These are the main things that you need to know about Michigan alcohol training. Know what the minimum age requirement is to take this course. You only have to be 17 years old to legally serve alcohol compared to being 21 years old to legally drink it.
Know that you need certification no matter how old you are to legally serve alcohol. Make sure you know other things such as legal serving hours and how to get access to this course.
Do you want to take online alcohol classes? Message us here to get started.