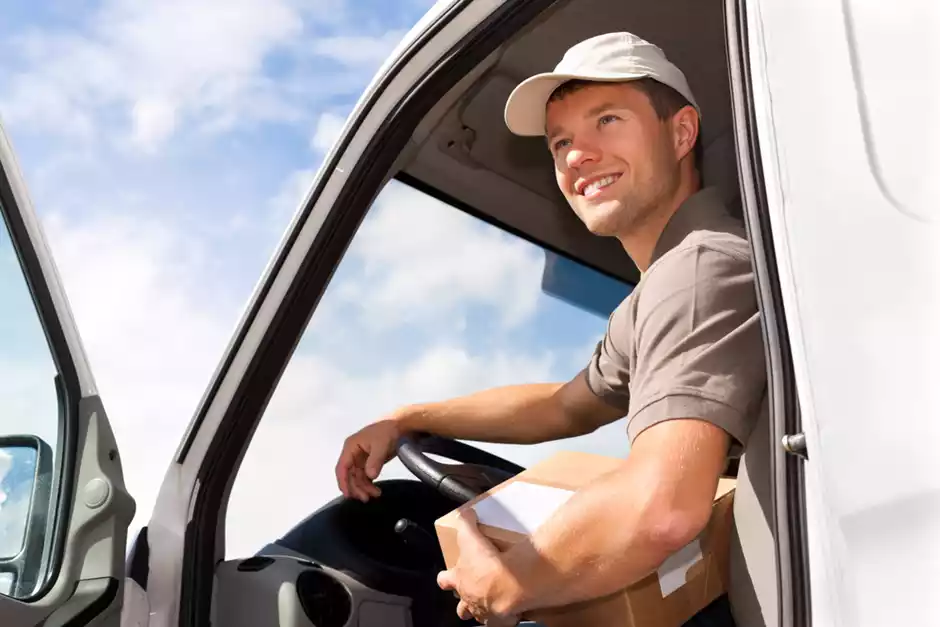 September 14, 2022
MLCC Alcohol Delivery License Requirements
Bottoms up! Online alcoholic beverage sales spiked by 387% during April 2020. Millions of people tried out online orders for alcohol during the pandemic, and many people are still interested in ordering drinks online.
Alcohol delivery can help your business earn thousands of dollars a year. Yet you can't hit Michigan roads with alcohol just yet. The MLCC has some strict requirements for an alcohol license, and you need to follow them carefully.
What is the MLCC, and what are liquor licenses? What license should you buy if you work for a liquor store or a delivery company? How can you stay out of trouble with the law?
Answer these questions and you can become the Great Lake State's best alcohol delivery driver in no time. Here is your quick guide.
The Basics of MLCC Licenses
The Michigan Liquor Control Commission (MLCC) is the Michigan state government office that controls alcohol beverage traffic within the state. One major duty of the MLCC is to issue licenses for alcohol servers.
In order to own any liquor license, you must be 21 years old. There is no residency requirement for applying for or receiving a Michigan alcohol license.
Servers at restaurants can be under the age of 21. But someone over the age of 21 should be supervising them, and their contact with alcohol should be limited.
There are a few kinds of licenses. A Class C License is for bars and restaurants that want to sell a variety of alcoholic drinks to people who will consume the drinks on-site. A Tavern License is for restaurants that want to sell wine or beer.
Hotels and clubs can get licenses specifically for their operations. If a manufacturer wants to open a tasting room on or off its premises, it will need its own license. Every server must receive training, and they can get a server certification that shows they have received training.
The MLCC allows you to deliver alcohol if your business has certain licenses. If you have a Class C, Tavern, or hotel license, you can sell and deliver alcohol to your customers. You can also deliver alcohol if you are a manufacturer with a tasting room permit or license.
However, you may not be able to deliver all kinds of alcohol. Michigan limits alcohol delivery with a Class C license to drinks in qualified containers. A qualified container is a sealable container with a liquid capacity of less than one gallon, like a red cup or a plastic bottle.
Specially Designated Distributor Licenses
You cannot deliver alcohol with a Class C license if the beverage is in its original container. If you want to do that, you need a Specially Designated Distributor license.
In order to apply for one, you need to submit an Off-Premises Retailer License and Permit Application. Once you fill out the form, you need to apply for an inspection from the MLCC. You then need to pay a separate fee to get a license.
While you hold a license, you are subject to regular reviews from the MLCC. Officers can examine your arrest record, operating history, and financial documents. Keep your documents on hand so you can perform well on these reviews.
You can apply for several permits in addition to your license. If you want to sell and distribute alcohol on Sunday, you need to apply for a Sunday Sales Permit. Morning delivery drivers need a.m. permits while afternoon drivers need p.m. permits.
You must verify that the person you are delivering alcohol to is at least 21 years of age. You can do this by asking for their photo ID.
Special Designated Distributor licenses have population quotas. Each city, village, or township has a limited number of licenses that they can distribute based on their population. You need to check that your local government has not exceeded its quota before applying.
Third Party Facilitator Service Licenses
If you are a delivery driver who does not work for a specific liquor store, you can apply for a Third Party Facilitator Service license. This will let you deliver alcohol in unopened containers to any home in the state.
To apply for a license, you need to submit a Third Party Facilitator License Application. You must submit your form with a $100.00 application fee. You will then need to submit a $70.00 inspection fee and wait for an inspection.
If you work for a delivery company, it must submit its Articles of Incorporation to the state of Michigan. It also must certify one of its officers to sign your application.
The MLCC requires your company to keep documents about you and the deliveries you make. The commission can make random inspections of your company and ask for any documents related to any delivery you have made.
Your company must also have liquor liability coverage. The company must have at least $50,000.00 of insurance on hand, though it can be in cash or unencumbered securities.
You can cross state lines to deliver alcohol. But you must follow the laws of both Michigan and the state you are delivering alcohol in. You must cover all fees associated with your delivery as well as any transportation costs.
Getting Your Liquor License
The MLCC has a firm grip on alcohol licenses in Michigan. If you work for a liquor store, the store needs a license to sell alcohol. You can deliver alcohol in designated containers.
However, your company must have a Specially Designated Distributor license for unopened alcohol delivery. If you work for a delivery company, you need a Third Party Facilitator Service license. The company must submit an application and maintain paperwork about your deliveries.
You should get training to be an effective server. A+ Server Education provides great alcohol serving classes.