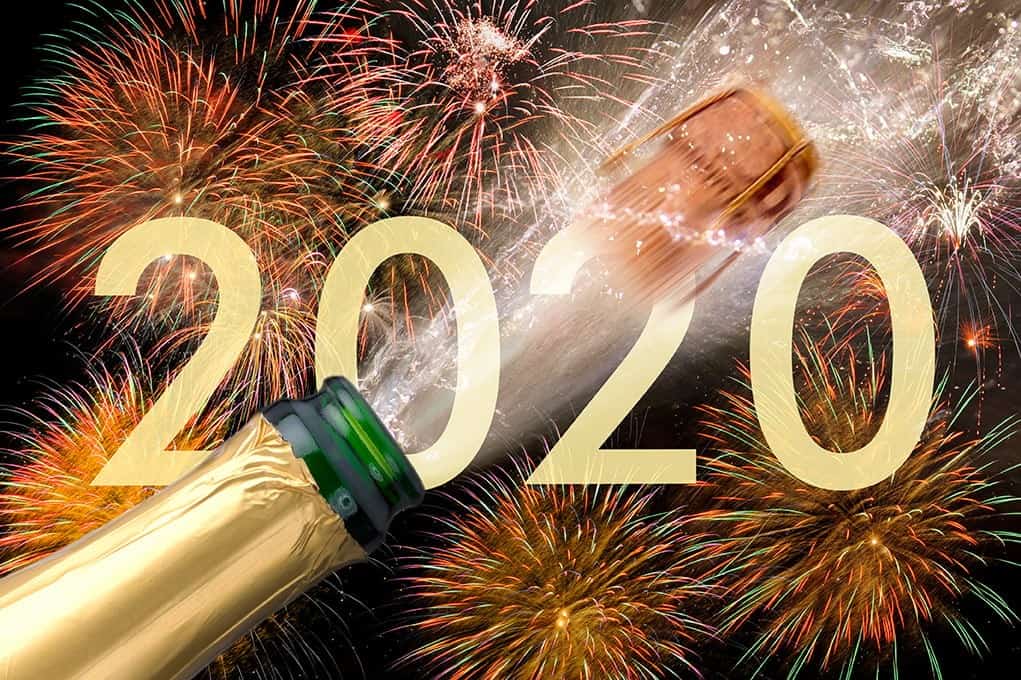 September 25, 2019
New Year's Party Alcohol Safety Guide
If you're getting your bartender's license in Washington or other states, you need to be prepared for the holidays. New Year's Eve is one of the biggest for bars: 47% of men binge drink during this holiday, along with 40% of women. Even worse, 27.3% of these men and 16.7% of these women get blackout drunk during the celebration.
That means big tips, but it also means you have a responsibility to your customers. There are many standard safety tips you'll learn as part of your server education – not overserving people, making sure people aren't drinking and driving, and so on – but below we'll list a few of the things you need to keep in mind specifically for New Year's Eve.
Uncorking the Champagne Bottle
It may seem trivial in the face of all the other knowledge you learn when getting your bartender's license, but champagne corks can be dangerous. If you're opening a bottle of champagne, make sure it's pointed away from people. As well, try to avoid letting the drunkest people in the room uncork the bottle.
Keep Your Eye on Your Customers
The busier you get, the harder it is to pay attention to what's going on at the bar. No matter how tempting it is, though, make sure to take a look around the bar as often as possible. This allows you to keep track of any potential safety concerns – someone who's getting a bit too drunk, someone who's leaving their drink out in the open – and it's also helpful for getting tips. If customers feel seen by you, they're more likely to be generous.
Plan for Uber/Lyft Rides
Staying aware of the signs of intoxication will help prevent any further drinks being served to the people displaying those signals. Most states have a limit as to how many drinks each person can have within a restaurant or bar. You may not have an indication to approximate how much your customers have consumed, but you'll have the education to spot when someone has reached that breaking point.
When getting your bartender's license, you should be figuring out ways to ensure people get home safely. These days, you're probably going to be using a rideshare app. On most nights of the year, you'll be able to figure out how to get an Uber or Lyft ride for someone, but the business of New Year's will make it harder.
Before the night begins, you should have a plan for what to do if someone needs a rideshare home. Are you willing to pay for someone else's rideshare home? Do your coworkers also understand how to use and download apps? These are the questions you should know the answer to before the night begins.
Getting Your Bartender's License?
A+ Server Education is here to help you. Call us at (503) 740-5509 to learn how you can study to get your bartender license in Washington. If you're an employer and want your employees to get trained, you can also contact us for bulk Alcohol Server Education training classes.