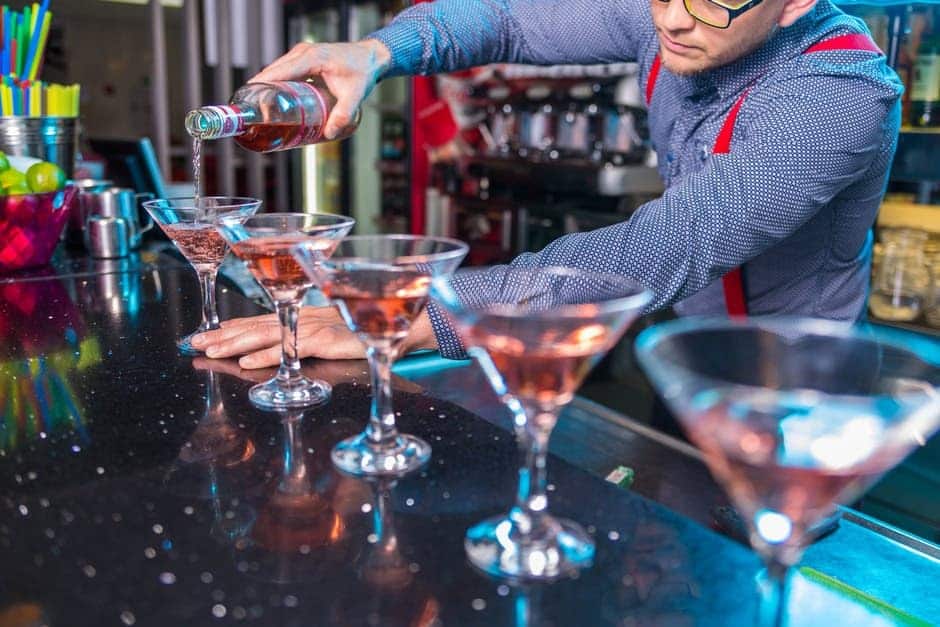 June 28, 2022
Get the Facts on California ABC Responsible Beverage Service Training Act that Takes Affect July 1, 2022
California bars and restaurants have had a rough two years. The COVID pandemic forced many establishments to close their doors. This created many problems for establishment owners and their employees.
While most people focused on the pandemic and its repercussions, many bar and restaurant owners overlooked a pending California law. 
The Responsible Beverage Service Training Act AB1221 requires many people in the service industry to undergo new alcohol service training. Unfortunately, many California servers, managers, and owners are unaware of these new rules for serving alcohol. 
Keep reading if you work in a California establishment that serves alcohol or have your bartender certification. We'll tell you more about the new law and how you can become compliant before it's too late. 
What Is the California Responsible Beverage Service Training Act?
COVID delayed the California Responsible Beverage Service Training Act and its application, as it was passed in 2017. But, lawmakers say this act is back on the table, and compliance is mandatory. 
This new law requires anyone working in an establishment that serves alcohol to take a training course covering the rules for alcohol service in California. The course covers signs of intoxication in patrons and ways to avoid over-serving alcohol to bar and restaurant customers. 
Who Needs to Take This Course? 
California alcohol rules dictate that anyone responsible for checking IDs, taking drink orders, or serving drinks to customers must obtain this new certification. 
This includes servers, bartenders, and managers at restaurants, bars, breweries, wineries, and any other place where customers order and drink alcohol. Alcohol servers at California's stadiums and public event centers will also need to take the course. 
Private events are not required to have this certification for their service staff as long as guests are not paying for drinks. An event closed to the public and taking place on private property is also exempt from the new rules. 
What Does the Course Cover? 
The new law and course materials educate service industry workers on the risks of over-serving alcoholic beverages. During the course, service industry professionals will learn how to serve alcohol safely to their customers. 
Checking Identification
Being sure that customers have valid IDs is a critical part of alcohol service. The course will help alcohol servers identify fraudulent IDs and the steps to take if someone tries to use them for purchasing drinks.
Signs of Intoxication
Part of the training covers the signs of intoxication in a customer. This can include noticing when a current customer has had too much to drink. The training also helps servers recognize when a customer arrives at a bar and is already intoxicated. 
The Effects of Alcohol on the Body
Also covered is how alcohol affects the human body. Servers will learn how the human body breaks down alcohol and the factors that affect the process. For instance, weight, age, and gender contribute to the person's intoxication level. 
If a patron is taking prescription medication or cannabis, alcohol use can cause different and severe side effects. It's crucial for servers to know the signs of this type of intoxication.
Drunk Driving Laws
Servers and bartenders will also learn more about California's drunk driving laws. Understanding when and why someone is not capable of driving helps keep everyone safer. 
The Risks of Over-Serving 
California law states that, in most cases, servers are not legally responsible for the actions of an intoxicated patron. However, laws are multi-faceted, and it's essential to understand how California law relates to alcohol servers. For instance, serving alcohol to a minor can have serious consequences. 
How to Deal with Intoxicated Customers
Most servers know that intoxicated customers can be difficult. Part of this course will teach servers how to spot unruly behavior in intoxicated customers and learn ways to deescalate the situation. Servers will also learn what to do if things get out of control or an intoxicated customer attempts to drive. 
How Long Is the Training Course? 
The training course is self-paced, and most students will complete the training in about one to one and a half hours. After that, servers must complete the California ABC RBS final exam on the ABC web portal website. Participants must pass the test with a score of 70% or higher with a maximum of three tries. 
If someone fails the test, they must retake the training course and take the test again.
When Does the Alcohol Serving Law Take Effect?
Unfortunately, many bar and restaurant owners and employees don't know about the Responsible Beverage Service Training Act, and time is running out. 
The law goes into effect on July 1, 2022. Servers will have until August 31, 2022, to complete the training course and pass the test. On September 1, 2002, all employees serving alcohol must have their certification or risk losing their job. 
After September 1, 2022, new employees will have 60 days to complete the training course, pass the test and receive their alcohol serving license.
If you're currently employed as an alcohol server, it's important that you take the training course and pass the test as soon as possible. 
How Do I Take the Course? 
To begin the course, you'll need a server number from the California Department of Alcoholic Beverage Control. Once you have that number, you can easily register for the online training course offered by A+ Server Education.
After purchasing the course, you have 30 days to finish the training material. Once you complete the training course, you'll get an email from the state containing a link to the test. Use our downloadable reference guide for the open-book test, pass it, and that's it. 
Register for Your RBS Course Today! 
Time is running out for servers to take the Responsible Beverage Service Training Act course and get their certification.Sign up today to take your course with A+ Service Education to avoid disrupting your ability to work as an alcohol server in California.