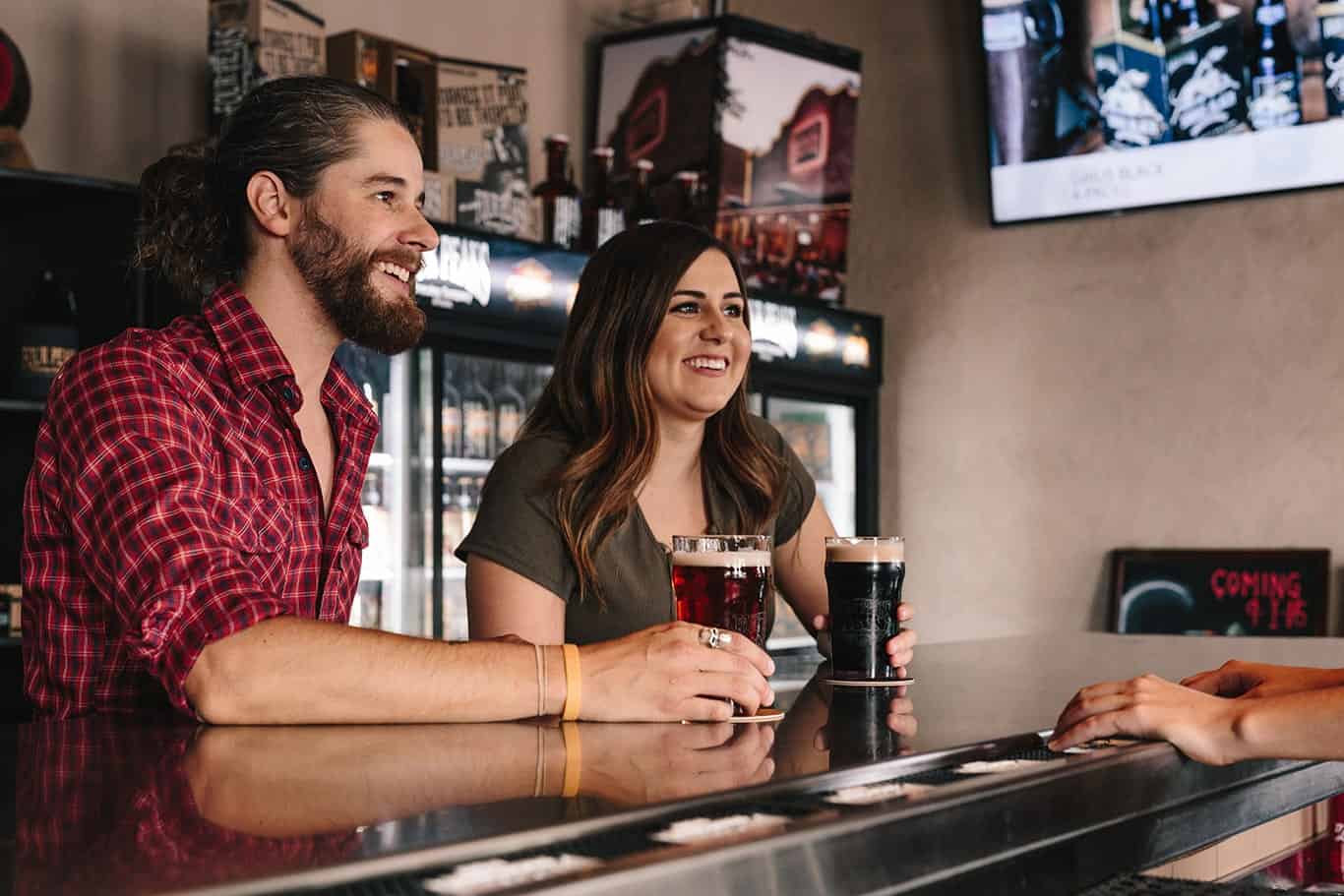 October 23, 2019
How Bartenders Make Money: A Guide for Tipping
If you're becoming a bartender, you have to have a strategy for getting tips. Hourly wages can reach as low as $2.13 at some establishments, which means bartenders need to compensate for this wage by getting money from clients. Some people think this is simply a matter of sweet-talking bar patrons. Over time, you'll realize there are a number of tricks you can use to increase your tips. Rather than wait, we'll let you in on some time-honored strategies.
Increasing the Bar Tab
The first step to getting a big tip is getting people to spend money at the bar. A+ Server Education is focused on serving alcohol responsibly, so this doesn't mean getting people to buy more drinks than they can handle. Instead, you want to encourage them to open a bar tab. Simply asking them if they want to start a tab can encourage them to spend more time at the bar. This means they'll have more time to drink safely at the bar.
Once the tab is open, there are a variety of things you can do to increase the tab. This can be as simple as the simple visual cue of shaking your head yes when you suggest a certain pricy drink or liquor. It can also be as overt as pretending to invent a new drink and name it after someone. Instead of actually inventing the drink, you may choose to use an old house drink, or one of the more obscure drinks that you know.
Work with Other Bartenders to Ensure You're Making the Most of Your Time
Unfortunately, you're not fully in control of the tip you're going to get. Different people are inclined to tip bartenders differently. For instance, people are more likely to tip bartenders that are of the opposite gender. If you have waitstaff that is helping you make sure to tip them out as well, a buss boy that is clearing your tables or food runner that is running food to a customer can help make sure your customer is getting excellent service. People tip better when they have a unique experience; by tipping out your waitstaff, they will, in return, help take care of your customers because they are making tips as well. Working as a team will help you focus on your customers. In return, the customer will tip better and leave better reviews of their experience and help bring in more customers.
Want to Get Your Bartender's License?
A+ Server Education can help. We offer bartender courses designed to increase smart decision-making. Our courses are state-approved and offer bartenders valuable knowledge that they can use throughout the rest of their career. Check out our location map to find your state. If you're a business owner responsible for multiple servers, we also offer bulk courses.