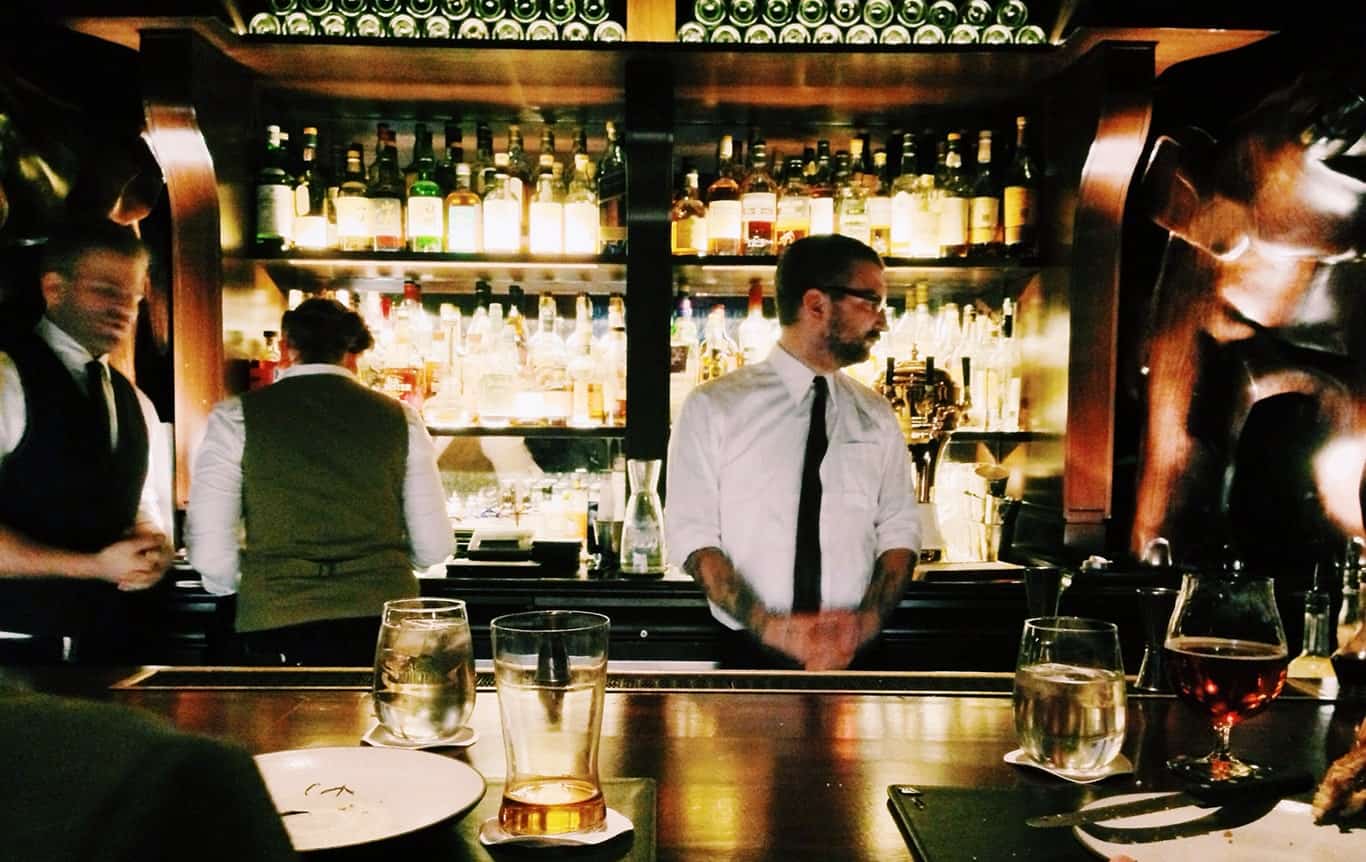 September 25, 2020
Is It Better to Be A Lead Bartender or a Bar Manager?
If you're considering a career in bartending, it's useful to understand what your career path could look like. After all, you want to make sure you're entering a field where you won't necessarily be stuck in the same position forever.
There are two different positions that are common promotions for bartenders: lead bartender and bar manager. Below, you'll learn about the considerations you can make when determining which one is right for you.
Why Becoming a Bar Manager May Be Right For You
Once you have enough experience behind the bar, it makes sense to become a manager. This role allows you to handle all the administrative duties that are essential for making the bar. This means creating everyone's schedules, keeping track of inventory, and handling potential HR concerns.
Why Becoming a Lead Bartender May Be Right For You
Of course, many bartenders choose this career because they love pouring drinks and being behind the bar. There are many advantages that come with being a bar manager, but if you don't want to have to spend too much time behind-the-scenes, then becoming a lead bartender might be right for you.
Lead bartenders are often the ones who create the specialty drinks, train others behind the bar, and make sure that there's good energy behind the bar. If the bar manager is a coach, then the lead bartender would be a team captain.
Do You Have to Choose?
Depending on the bar you're working at, these positions may not be separate. It's common for one person — called a manager or a lead bartender — to come up with the specialty drinks, train bartenders, manage the books, and more. In this situation, you'll want to speak with your boss to make sure you're getting the appropriate compensation for your duties.
Bartender Safety Education – A+ Server Education
For years, A+ Server Education has been helping bartenders learn the responsibilities they have when they get behind the bar. By working with A+ Server Education, you'll learn the necessary skills and rules to facilitate a high-end bar experience. As well, you'll learn the laws that need to be followed in order to keep everyone safe.
Are you ready to take on the responsibilities that come with being a bartender? Start by choosing an applicable state so that you can begin the respective safety training course today on your phone or computer! Also, visit the link if you want to know about how to get a bartender license in Washington.