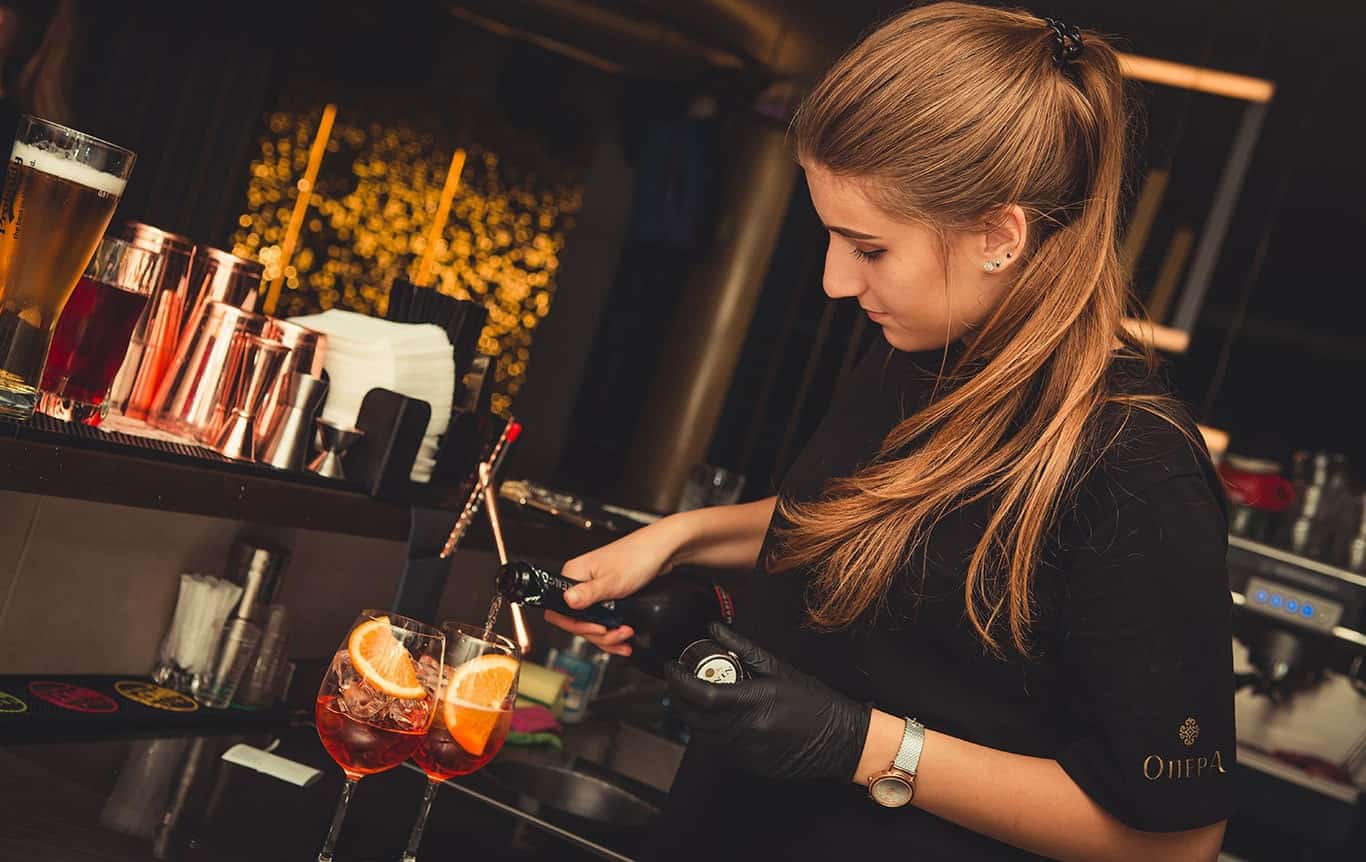 December 20, 2019
What Bars and Restaurants Look For In Bartenders
Part of landing a bartender job is knowing what bars and restaurants look for in prospective bartenders. Below, you'll find a few of the traits that set the best bartenders apart from the rest.
Incredible Interpersonal Skills
On a busy weekend, you'll be communicating with hundreds of customers, fellow bar staff, management, servers, and more. 
Consider that your customers all have varying personality types that come with their own unique set of interactions. Alcohol has the potential to affect how easy or difficult they will be to navigate. On top of this, you'll also need to communicate and remember drink orders and possibly serve food to the correct groups, as well. 
Having the interpersonal skills to successfully navigate hundreds of interactions a night is vital for success. Not only will it lead to happy customers, but it will reflect well on you and the restaurant as a whole. Keeping clients satisfied will keep them coming back, and they'll even remember you personally if you were a good bartender. 
However, it's not only about navigating the positive interactions. You'll also need to employ intelligent safety practices. Understanding the appropriate time to stop serving someone is beneficial for everyone's well-being. Some clients handle this better than others, and you'll need to be appropriately assertive and stand by your decisions when necessary.
Excellent Task Management
The ideal bartender also doesn't let tasks fall through the cracks in busy situations. Especially at restaurants, a bartender is often a leader for the rest of the team. 
Employers will look for someone who is effective at creating methods of organizing the work by priority. You'll need to be able to remember orders and keep drinks flowing. You'll also need to keep track of time passed and make sure food orders get delivered in a timely manner.
Flexibility and Composure
You're already doing excellent if you have the organization and social skills. However, your quality will really show if you can keep the ship afloat when the unexpected occurs. In an ideal world, every worker will be doing their job optimally and all customers will always be satisfied.
Situations often aren't ideal, however, and you'll need to provide solutions to incoming problems. Bars need those who are quick to think on their feet and come up with answers fast. Sometimes new tasks take emergency priority, and a good bartender can juggle the responsibilities. That's where your interpersonal skills come in handy. Often times, identifying personalities and relaying information regarding the status of orders or drinks is all it takes to keep customers content and understanding.
Memory for the Details
On top of juggling your tasks and communicating with clients, you'll want to have an eye for the little things. Being able to remember orders, names, and other details not only leaves an impression on your employer, but also on the customer. A keen memory demonstrates alertness and control over the situation. This is especially important when serving alcohol, as it keeps everyone safe and content.
A little personalization goes a long way as well. It's not just true on Cheers. People really do love to go where everybody knows their name. Remember your clients and their orders reflects well on you and the bar or restaurant. Great bartending service keeps people coming back.
Become the Bartender Bars and Restaurants Look for with A+ Server Education
A+ Server Education strives to create better bartenders for the hospitality industry. We've been educating, training, and certifying future mixologists for nearly 15 years. We pride ourselves in creative bartenders who can not only achieve personal success but fulfill a greater role in creating safer communities and making alcohol consumption an enjoyable and responsible recreational activity.
If you're looking for education to help you become a well-rounded and effective bartender, get in touch with us today for more information at (503)-740-5509. If you're a bar or restaurant look for certification solutions for new employees, you can also buy bulk prepaid codes for our alcohol server training courses here.