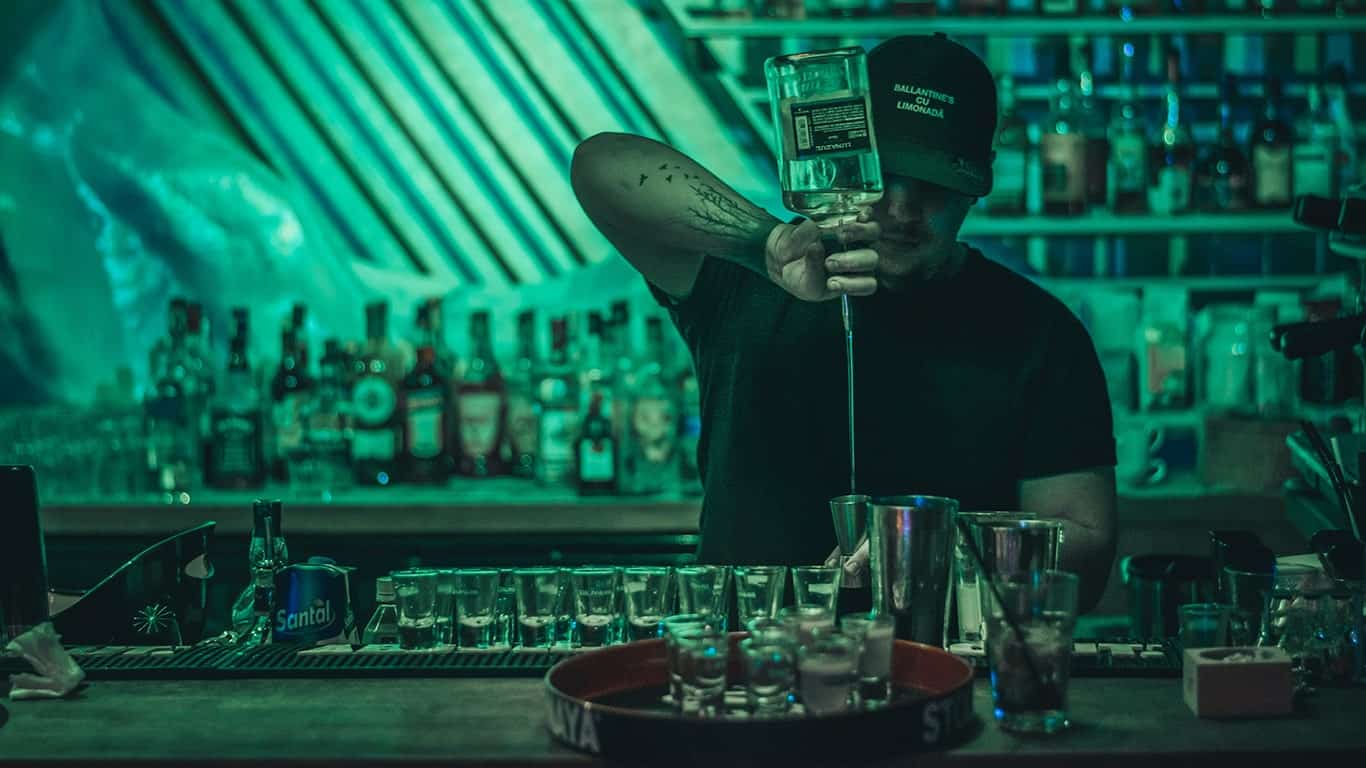 September 15, 2020
What Makes a Perfect Pour
To be a great bartender, you have to be a great pourer. When you are serving a drink, there is no room for error: a few extra drops can significantly alter the drink's taste and feel.
Free pouring is not a skill that you can develop within a week's time. It requires hours of practice, razor-sharp focus, and exceptional muscle memory. Below you will learn some useful tips that you can follow to master the art of pouring.
Get Efficient at Using Pouring Tools
Pour spouts and jiggers are every bartender's best friend, helping to control the amount of liquid poured.
If you simply turn the bottle upside down without a spout, the liquid will pour at an inconsistent rate. This is because the air passage is not smooth. Pour spouts have separate air and liquid passageways. This allows the liquid to flow more consistently.
Jiggers are dual sided cocktail measuring cups. They help bartenders maintain a consistent pouring ratio when making cocktails. Especially during peak hours, jiggers allow bartenders to quickly mix drinks without over pouring.
Understand the Art of Straining
So many things go into making a cocktail smooth and refreshing. However, chunky ingredients and ice flakes can compromise the overall flavor and feel.
Julep strainers are ideal if you are pouring from a glass. If you are pouring from a tin, a Hawthorne strainer should make for a perfect pour.
What Makes A Perfect Pour?
The perfect pour is a balance of style, method, and science. Start with setting the pour spouts in the same direction as the bottles. When pouring, make sure that the bottle label is facing the customer.
Also don't underestimate layering. Lighter liquids can't hold heavier liquids. So, if you are using different density liquids, pour the lighter liquids on top of the heavier ones.
Master the Art of Bartending From The Comfort of Your Home – A+ Server Education
Of course, before you begin working behind the bar, you need to make sure you understand the responsibility that comes with being a bartender. That's why A+ Server Education is here to help you get an online bartending certificate. We're dedicated to ensuring people just like you have the knowledge they need to safely serve alcohol.
We've been helping bartenders get their certifications for more than 15 years, which is why you can trust us to empower you with the knowledge you need. If you have any questions about our bartender's education or how to get a bartender license in Washington, please don't hesitate to reach out to us by calling (503) 740-5509. Our toll-free number is (877) 740-5509.